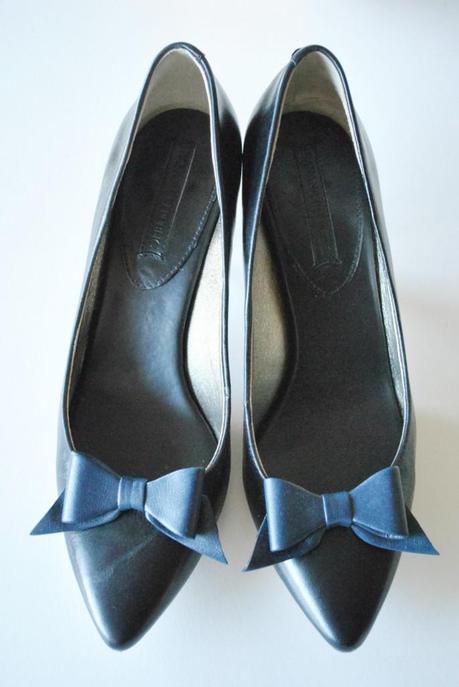 Austin had some of the best vintage clothing shopping I've ever seen. I used to collect vintage party dresses (when I had somewhere to wear them) and was in heaven checking out the eye-candy at some of the stores I went to. I didn't buy any clothing, but couldn't pass these up.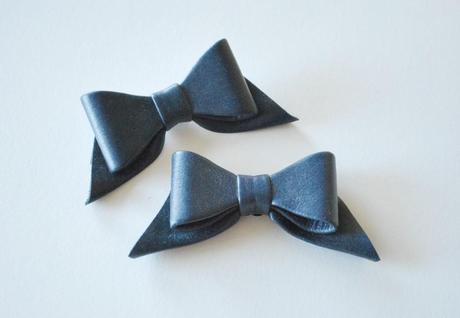 I'm not a girly girl, but I do love a good proper bow from time to time. I couldn't pass up these vintage navy leather bow shoe clips, in mint condition for $8.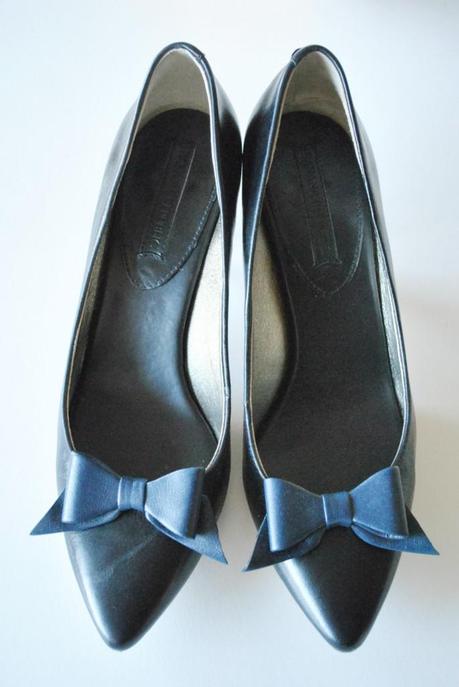 They look perfect on basic black pointed stilettos. Black and navy is also my favorite combination to wear–"blavy" perhaps?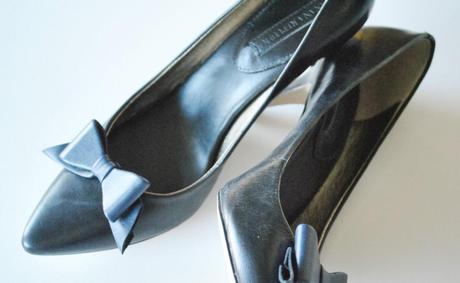 Like accessories for your shoes, and fully removable!
XO,
Heather