Had a great time meeting a bunch of designers and bloggers only known to me previously through twitter. Plus, (did you see on Instagram?) I got to meet Gary Oldman…Gary friggin' Oldman (he is a client/friend of Kishani's and wrote the foreword in her book). I was so stunned I don't remember anything I said, which is probably a good thing. I am not usually so star struck — in fact, my husband was laughing at me — but come on, it's Gary Oldman.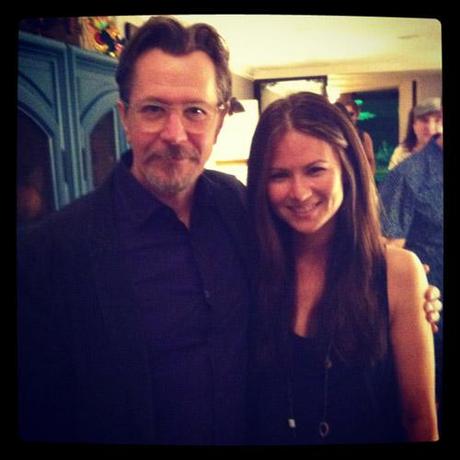 Do you ever wonder if celebs actually want you to converse with them, rather than gush AT them? You kinda feel like you just used them for a photo or an autograph. Sorry Mr. Oldman.
Back on topic, Kishani's book is AMAZING! Sometimes you feel like if you've seen one design book, you've seen them all. And I'm not gonna lie, there have been a few recently where I found myself disappointed. But Vintage Remix is so so good. A must-have for anyone that has my same taste, i.e. eclectic, lived-in, chic, sophisticated, vintage…real!
…it's coming back to me now, I think I called him a legend…
But he is!

And don't miss the live streaming StyleMint event happening today at 9am PDT/12pm PDT! Olsen…Zoe…WhoWhatWear. I'm just saying. Watch it here.