Meet me the new addition to my fast-growing bag collection.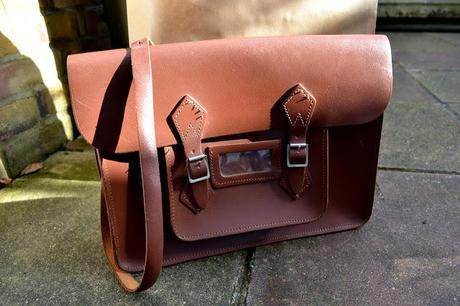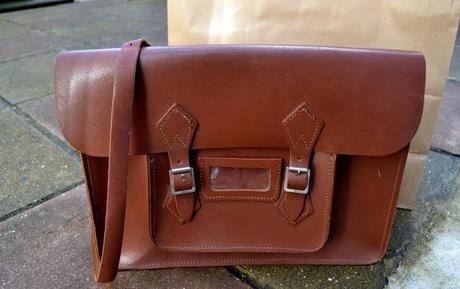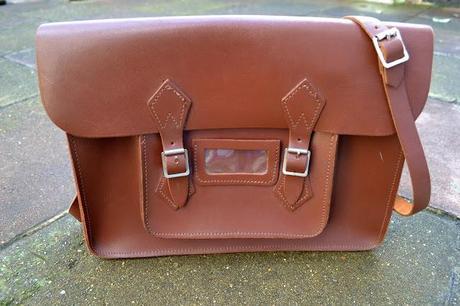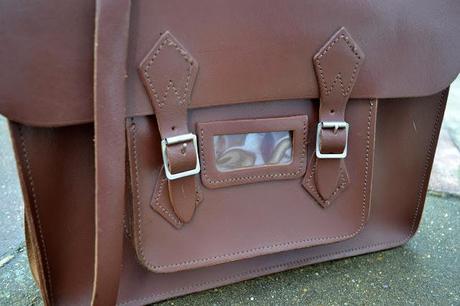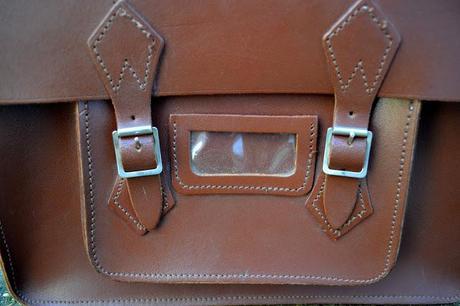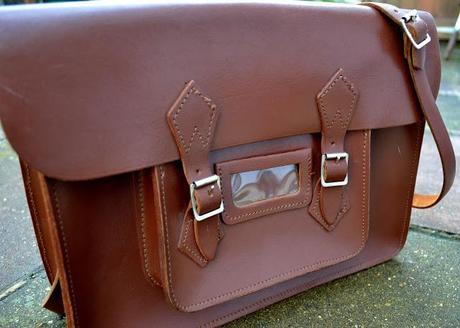 Vintage Satchel £30
This baby is believed to be a 1960's vintage leather satchel, maker Chossy, and where better to find it than a good ol' vintage shop. As you can probably tell from my posts I love my tan satchel, and I also love the Cambridge Satchels (see my post on them here). This one is most probably the most iconic of the satchel shape/design, and is most likely the old design template used as the base for the Cambridge Satchel. I first set my eyes on it last month, and just by chance, in hope that it would still be there I nipped back the other day. There it was tucked up on a high shelf with a couple of other sadly worn vintage bags. I love the classic leather colours of black, tan and brown, and the timeless satchel design, so this seemed like a vintage find that I wouldn't regret. The shop was crammed from floor to ceiling with all wonderful vintage pieces, from old luggage bags, to tartan shirts from the states, to retro sunglasses from the 60's. It was wonderful. I browsed the collection of tartan and denim shirts and picked out one of each. The denim shirt is stunning. It has tight cuffs,tiny white buttons, and sort of looks like a bomber jacket if you get my drift (it sits so that it puffs as opposed to just being straight down). The tartan shirt has some gorgeous colours including browns and oranges. It looks proper country-fied, but I loved it because its got a woolly texture which will be super cosy in the winter. I will post them in the next few days. I also have the most gorgeous boots to show you. Lets just say they aren't Dr Martens.
Are you a vintage junkie? Drop me a comment, I would love to hear from you.