We often find cups for coffee spill free cups on the go, now with the summer season in hand, where pool parties and picnics invitations will be coming your way… these Vino2Go double-wall, insulated travel cup would be perfect.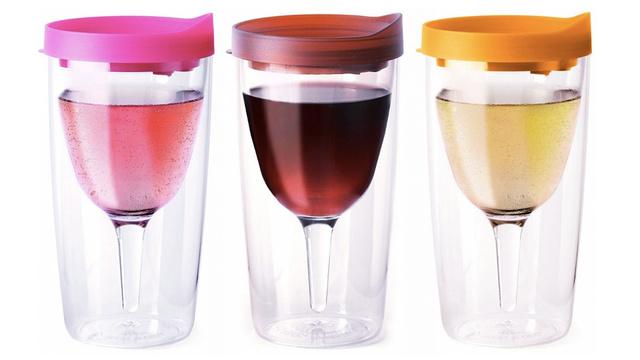 Featuring an acrylic wine 'glass' with a floating stem, the Vino2Go maintains an ideal temperature without condensation, while the silicone lid stops serious spills and pesky bugs from dive-bombing your booze.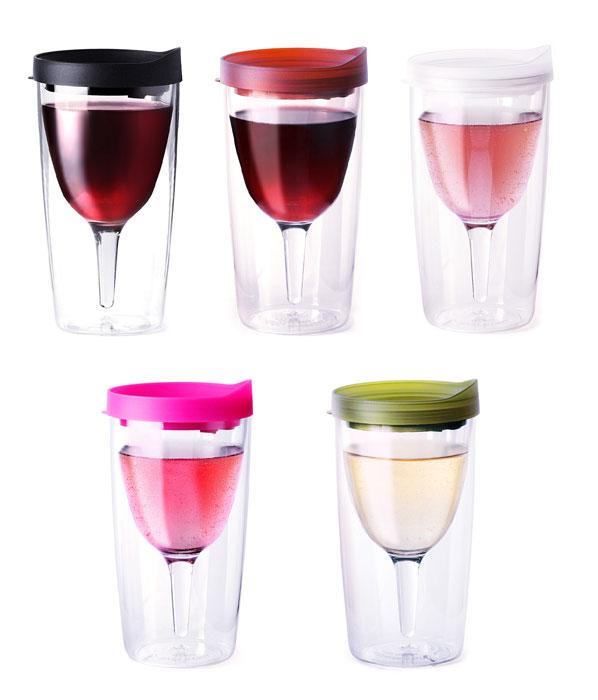 Available in a variety of colors, it's great for when you want to wet your whistle without the unwieldy wineglass, and drinking from the bottle isn't appropriate.