Vin Diesel will star and produce the adaptation of the children's board game Rock 'Em Sock' Em Robots.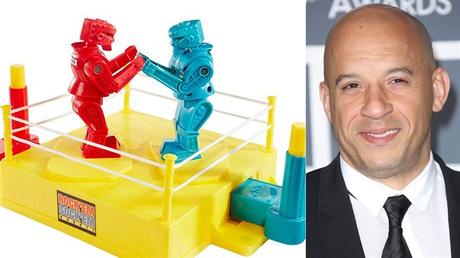 Mattel / Bestimage
After collaborating for 20 years with Universal on the Fast & Furious saga and The Chronicles of Riddick, Vin Diesel continues its momentum. The actor will indeed produce and play in the cinema adaptation of the game Rock 'Em Sock' Em Robots that the studio will produce and distribute.
This Mattel board game features two robots in a ring. Using a joystick, each player activates his boxing robot in order to win the match. First published in 1964, the game was later adapted into a video game for the Game Boy.
The film is written by Ryan Engle (Rampage, Non-Stop) and will center on a father and son who befriended a robot.
This is the latest motion picture production from a Mattel game. Films inspired by Barbie, Hot Wheels, American girls, Thomas and Friends toys and the Uno card game are also in the works.
As a reminder, Vin Diesel will be showing in the 9th installment of the Fast & Furious saga from July 14.
Fast & Furious 9 Trailer