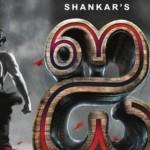 Trust hero Vikram to keep pushing the limits of transformation of an actor on screen. He has been seen in various makeovers over the years in his films leaving nothing new to anyone's imagination. But it seems he is hell bent to prove that notion wrong.
The actor will reportedly be seen once again is various get ups in his forthcoming film I, directed by hyper imaginative Shankar. One such get up in the film is said to be of an 85 year old man role that, sources say, will completely shock the audience. Vikram who is currently shooting in this get up has kept himself away from the media glare for the past many days so that his current physicality is not revealed.
Well this is one of the many surprises that 'I' promises to the viewers. The film named as Manoharudu in Telugu is slated to have a Sankranthi 2014 release.