I have always been super organised. To the point it becomes anal. Ask my husband! I love writing lists, keeping notes, and itinerary's ... don't get me started. How can people go on holiday without a step by step guide of what they'll be doing, at what time, on what day?!
I also have a bit of a thing for stationery. I always have done. When I was younger I collected pretty paper and sparkly pens, refusing to use them, simply storing them to look at. Back in the day when we had 'penpals' I think I could probably have won awards for my penmanship and 
spectacularly
 decorated letters. 


So when Viking Direct asked if I'd like to try out some of their products I jumped at the chance, I also thought it may give me the opportunity to organize my blogging more, because for someone so obsessed with organisation by blog related things are diabolical!
After a browse on their website I was quite surprised to see Viking Direct don't just sell office goods, they stock all sorts! From pens and paper clips to tea, coffee and biscuits! I was also impressed with the fact they stock some quite elegant note books and pens and craft items. I'm a Project Lifer so it's nice to know where I can buy my next craft stash from. 
After much deliberation I chose a purple A5 Foray notebook which is a beautiful color. It looks really girly and sweet. It's lined inside with a handy document pocket, pen loop and elastic fastener. It's a great size to pop in my handbag/change bag.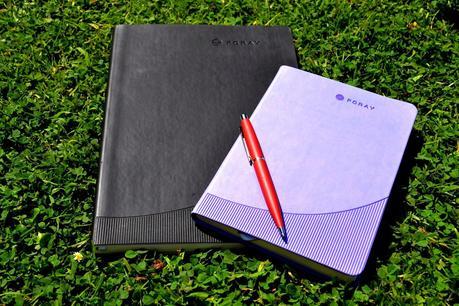 I also chose this black A4 Foray notebook  which I intend to use to organize my blogging. It has an luxurious leather-look cover with a bookmark, document pockets and pen loop. I think this looks really posh and expensive and it's a pleasure to have laid out in my blogging area/dining room table. It's a great size to keep track of when posts are due, and there's plenty of space on each page to scribble little notes and ideas.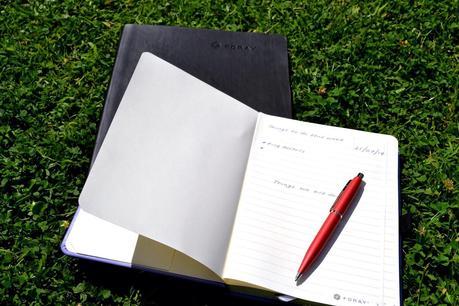 I also chose this pretty red Sheaffer pen. I'm rather picky when it comes to pens and will only use certain ones. Luckily this is great, it writes smoothly and is comfortable to hold. It also comes in a stylish presentation case making it deal as a present.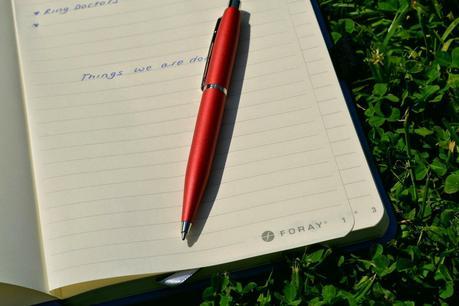 I'm really impressed by both the quality and variety of the Viking Direct products and will consider them next time I'm trying to satisfy my obsession!
*I was sent the items free of charge. Review and opinions are my own*