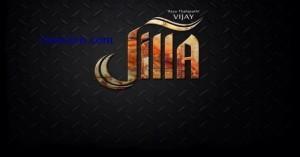 BUY NOW! Atharintiki Daredi Official Merchandise

@CelebOutfit
Enjoy reading cinecorn.com on your Smartphones. Download the FREE App right now.

Android App

/

iOS App
Ilayathalapathy Vijay and Mohan Lal starrer Jilla has completed its premiere shows worldwide today without any disturbances. Here is the report from one of our sources.
Jilla is an out and out mass entertainer as the trailer promised. It's a three hour long film but the pace doesn't slacken much. Debutant director who has got dream cast for his debut movie tries to justify the presence of the stars, a veteran and a current one and it is here in this balance the film loses out in achieving its true potential.
In order to maintain the heroism of the two stars who can't be on the same level on acting front, the director takes the over the top route to balance things out. Its fine for a while but once the novelty of watching Vijay and Mohan Lal together veers out, all that is left is predictable and shallow entertainment. The first half of the film is fine largely thanks to the interval. The second half on the other hand is a bumpy ride till the end. The film continues to be racy but has several jerks on the way till the end and it is this unevenness that brings the film down in its entirety. Loaded with star power and holiday's ahead, the film will do well initially but a long and sustained run looks highly unlikely.