We spent a week on Amelia Island, Florida for Spring Break this year which is a stone's throw from the Georgia coast. With a ready supply of fresh shrimp, Savannah red rice was quickly added to our vacation menu.
Savannah red rice is a cultural and gastronomic legacy that has been around for nearly 300 years. This traditional Southern favorite is an adaptation of a similar dish made all over West Africa called "Jollof rice." Also known as Carolina perlou, similar variations of rice pilaf with tomatoes appear in the earliest cookbooks from Charleston and Savannah. Red rice is a part of every great Southern cook's repertoire which can be served as an entrée (with shrimp, chicken or sausage) of as a side dish (without). On occasion we have made this for pot luck cookouts and it is always the first empty dish on the buffet table!
Making a reputable red rice can be challenging and tricky. The best recipes start with a good quality bacon. The use of long grain rice, which at one time could have been exclusively Carolina Gold rice, is essential to the uniqueness of this dish in that hearty long grain rice absorbs the smoky flavor of the bacon and keeps the rice grains from sticking together too much.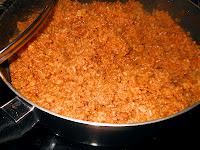 Carolina Gold rice which originated in Africa and Indonesia, was the basis of the antebellum economy of coastal Carolina and Georgia. Considered the grandfather of long grain rice in the Americas, was first produced in diked wetlands in the Charleston area and eventually planted throughout the South. It was exported worldwide by 1800, and by 1820, over 100,000 acres were producing Carolina Gold Rice.
No red rice should be started without "trinity:" equal parts of chopped celery, bell pepper and onion. High quality tomatoes are imperative as well. We use Italian crushed tomatoes, which have a little bit more texture than a puree, and have a good rich red color. We also add a tablespoon of paprika to enhance the red.
The actual cooking of red rice, on top the stove or in the oven, seems to be the source of much of the debate around what makes a good red rice. A true Savannah Red Rice, as opposed to perlou or New Orleans Jambalaya, is prepared on top of the stove, but finished in the oven where each grain of rice is able to absorb the liquid and fat but still retain its shape.
10 slices bacon, diced
2 cups chopped onions
1 ½ cups chopped green bell peppers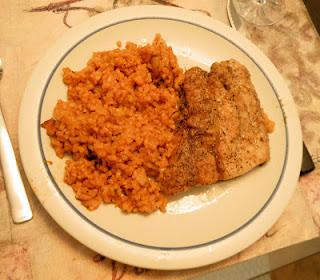 1 cup chopped celery
2 ½ cups uncooked long grain rice
1 (16-ounce) can tomatoes, chopped or crushed
1 teaspoon minced fresh garlic
2 bay leaves
5 cups chicken stock
¼ cup finely minced fresh parsley
Seasoning Mix:
2 tablespoons dark brown sugar
2 teaspoons salt teaspoons paprika
1 ½ teaspoons white pepper
1 ¼ teaspoons dry mustard
1 teaspoon black pepper
1 teaspoon onion powder
1 teaspoon garlic powder
½ teaspoon dried thyme leaves
½ teaspoon ground cumin
Combine the dry seasoning ingredients thoroughly in a small bowl and set aside. Place the bacon in a heavy 5-quart pot, cover, and cook over high heat until the bacon starts to brown, about 5 to 6 minutes. Add the bay leaves, onions, bell peppers, and celery, cover, and cook, stirring occasionally, until the onions and bacon are golden brown, about 14 to 15 minutes.
Stir in 5 tablespoons of the seasoning mix and then add in the rice. Cover and cook, occasionally scraping up the crust that forms on the bottom of the pot, until the rice is golden, about 5 minutes. Stir in the tomatoes, then add the garlic and the remaining seasoning mix, cover, and cook for 2 more minutes. Add the stock and scrape the bottom of the pot, then cover and bring to a boil. Reduce the heat to low, and simmer for about 25 minutes. Do not lift the lid (not matter how tempted).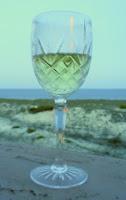 The true trick to getting perfect red rice every time is to remove the cover after 25 minutes of cooking, fluff the rice with a fork, remove the bay leaves, replace lid, and let it "dry out" in a preheated 350-degree oven for 10 more minutes before serving. This ensures the rice won't be too wet or sticky. If you are adding shrimp to your rice, stir peeled and deveined shrimp in with the fluffed rice before covering and finishing in the oven.
Remove the rice from the oven and allow to rest for about 5 minutes before serving. This will allow the shrimp to steam and the rice to absorb any remaining liquid. Top with chopped parsley and serve piping hot. A crisp white wine and a view of Georgia's Golden Isles certainly enhances the meal too!