As part of Melbourne Open House 2010, the boardroom on level 23 of the 101 Collins Street skyscraper was opened up to the public. Completed in 1990, the tower is often cited as the epitome of the 1980s extravagance that saw a handful of opulent, postmodern skyscrapers built in Melbourne. 
On the day, we were ushered into the lavish boardroom of Macquarie Bank on the twenty-third floor. While the skyscraper has 57 storeys in total, the views offered on level 23 were simply breathtaking!
View from the Boardroom on Level 23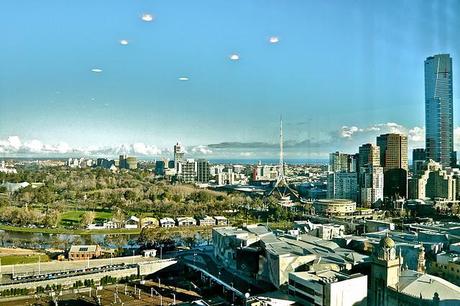 Macquarie Bank Boardroom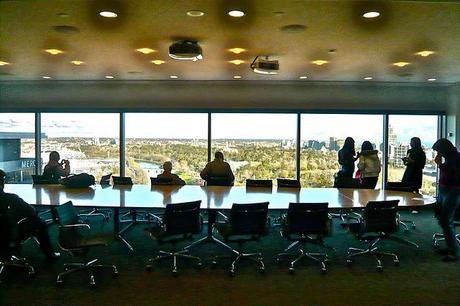 Melbourne Open House visitors enjoying the view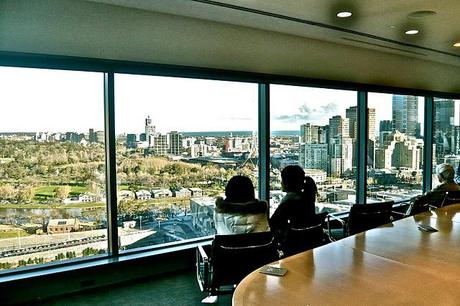 Many of Melbourne's landmarks are visible here: Eureka Tower, Federation Square, Forum Theatre, Arts Centre, Yarra River, Royal Botanic Gardens, and more.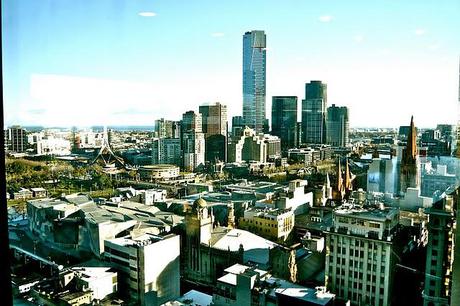 What an impressive boardroom and beautiful place to work! 
Do you know of any other office spaces in Melbourne that compare to this?
References:
Melbourne Open House 2010 Booklet
101 Collins Street official website: www.101collins.com.au