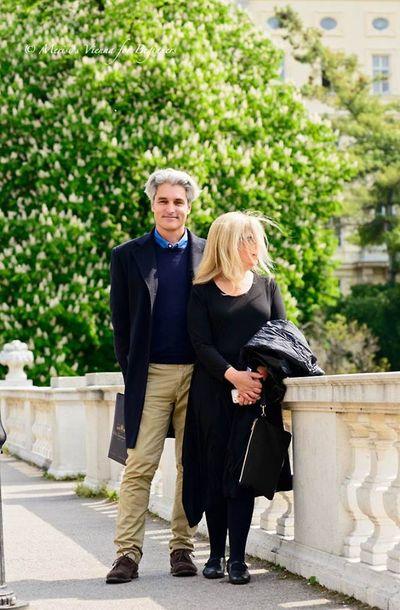 All photos via Merisi: Vienna for Beginners
Vienna 
For beginners:
Coffee Houses.
Vienna is more than that, of course it is.
That is IF you can pull yourself away from the siren's call.
Vienna for beginners...
Coffee houses are part of the cultural experience.
Dive in.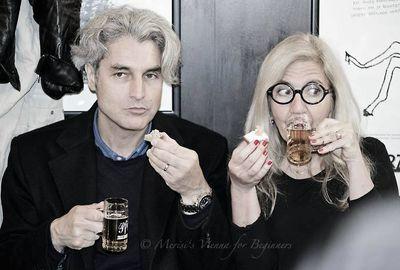 We drank and ate some.
With each step, came another coffee house.
Or another authentically charming place with the "feel" that chanted, 
"A must, you must, Vienna wouldn't be Vienna if you didn't?!"
We dove in quite often.
Trzesniewski was one of those places.
Fortunately, being able to say its name wasn't a password for entering.
Trzesniewski was created in the beginning of the 1900s.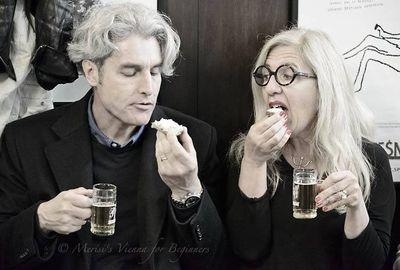 Bite size open face sandwiches.
With toppings as homey as:
Cucumbers,
Egg,
Anchovy for Yann,
Cream cheese...
Plus
Teeny tiny beers.
My size.
And here I can honestly say,
"Sooooooooo cute!"
Those teeny tiny mugs of beer were called,
"Pfiff".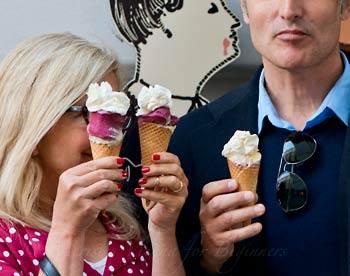 Around the corner, several steps away, not enough to work up a sweat, where guilt nor fear of another kilo gained, Demel's,another historical coffee house, sang to the tune of violet and pistachio.
Add home made whipped cream just to say,
"Corey, have you heard of waltzing?"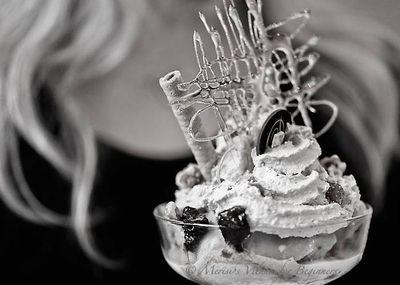 Demel's
Hand made ice cream:
Hazelnut
with coffee whipped cream,
Carmel harden glaze with
sinfully soaked prunes.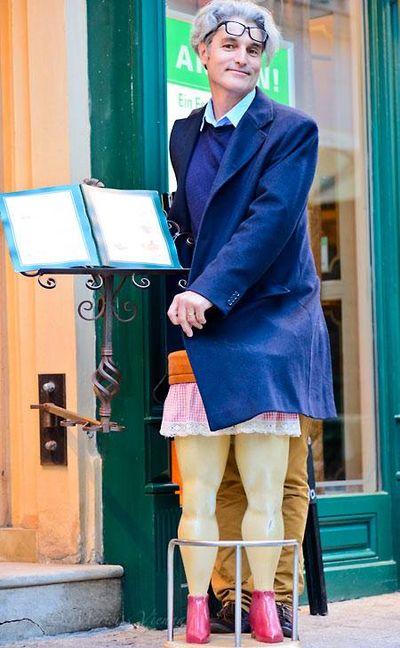 Tell me how could I deny such a partner?
Baby let's waltz the next time we are in Vienna.
Thank you Merisi for your friendship, generosity, and such fun loving photos.
xxx.
All Photos for this Post are from Vienna for Beginners-Merisi.