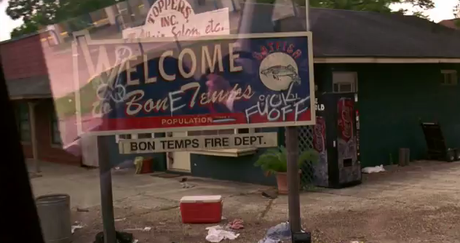 One of the reasons why True Blood has become so popular with fans is that it is about more than one thing. It's not just a show about vampires or even the supernatural. It can be as complex as the best dramas on television today and still be something that you can find humor in. Yes, over the course of three seasons True Blood has become a show that appeals to almost everyone whether they're into fantastical shows or not. In fact one could argue that the show is so complex, one couldn't possibly consign three amazingly good seasons into a brief summary. But that's just what HBO did. Yes, thanks to them you can now jump into True Blood for the first time in under 5 minutes or simply refresh your memory. Watch below:
Now that you've caught up with True Blood and you're  ready to watch the Season 4 premiere episode "She's Not There", be sure to sign up for HBO GO if you live in the United States if you haven't already done so to watch episode 2 "You Smell Like Dinner." Check out the promo below for details so you can see it first:
Sources: YouTube.com-"True Blood in Under 5 Minutes (HBO)"
YouTube.com- "HBO GO: True Blood See It First (HBO)"
Image and Video Credits: HBO, Inc.