True Blood's Rutina Wesley (Tara Thornton) has been appearing in the Off-Broadway show 'The Submission' alongside Glee's Jonathan Groff.
Groff plays Danny Larsen, a playwright who hides under the female pen name Shaleeha G'ntamobi. When his drama about an African-American family is accepted into the nation's preeminent theater festival, he is faced with a multitude of difficult decisions. Wesley's character, however, is faced with the role of a lifetime, stepping in as G'ntamobi and passing off the work as her own until the carefully devised plan seems to backfire. 
Below are some pictures from the opening night on September 27th along with a video showing highlights of the play.  Enjoy!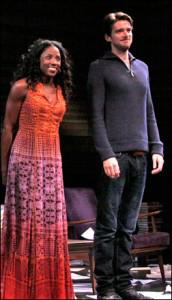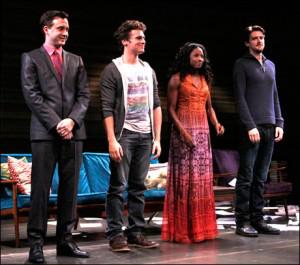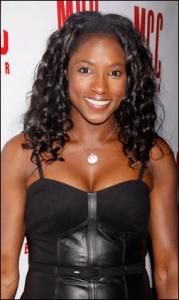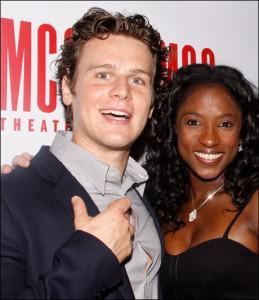 Source:  PlayBill.com – A Look Inside Off-Broadway's 'The Submission', Starring Jonothan Groff and Rutina Wesley
Photo Credit: Joseph Marzullo/WENN
Video Credit: PlayBill.com