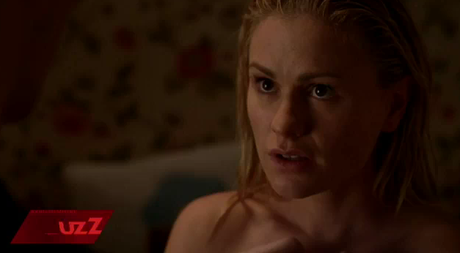 The day has finally arrived Truebies! After many long months of waiting and suffering from True Blood withdrawal, tonight we will get our fill of True Blood by watching "She's Not There" and for some of us who can't resist temptation, we'll also be watching "You Smell Like Dinner" on HBO Go. But in the meantime, while you wait we have a video from HBO Buzz shot at the True Blood season 4 premiere where True Blood creator Alan Ball, Anna Paquin (Sookie Stackhouse), Ryan Kwanten (Jason Stackhouse), Carrie Preston (Arlene Fowler), Alexander Skarsgård (Eric Northman) and others tell us just what we can expect this season.
Oh and if you haven't already, find us on Twitter, @tbfansource because we will be live tweeting episodes 1 and 2 as we watch them and have a short discussion that we'll post after.
Enjoy the Video!
Source: YouTube.com- "The Buzz: True Blood Season 4 Premiere"
Image and Video Credits: HBO, Inc.