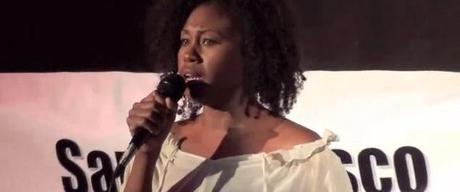 True Blood visited San Francisco this past weekend as you might have noticed! On Sunday Carrie Preston (Arlene Fowler) and her friend and screenwriter Kellie Overbey were at the San Francisco International Women's Film Festival on Sunday for their film their film That's What She Said. But Carrie wasn't the only True Blood cast member in attendance! Tanya Wright (Kenya Jones) was also there and the day before, her film Butterfly Rising, based on her book of the same name had its San Francisco Bay Area Premiere the day before.
Unfortunately I didn't make it to the screening. But another fellow Truebie did and sent me the complete Q&A Tanya did after the screening! So without further ado, watch the Q&A below:
True Blood Fan Source would like to sincerely thank Joey Brite for sending us links to this footage so we could share it with you all. Thanks Joey!
Source: YouTube.com- "Tanya Wright: Butterfly Rising"
Image/Video Credits: Joey Brite