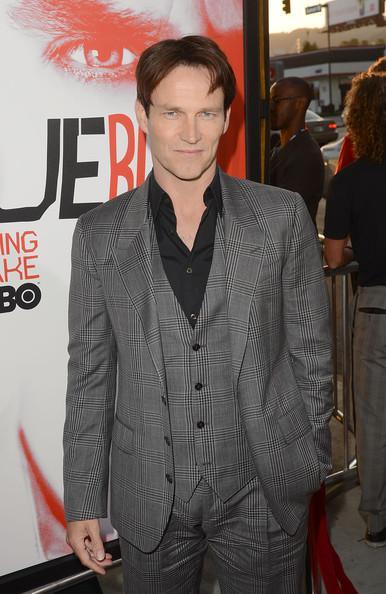 The fifth season of True Blood started last Sunday on HBO and the cast and crew are already in there last month of shooting.  This season Stephen Moyer (Bill Compton) is going from in front of the camera to behind the camera in directing a few episodes of the show.
USA Today was able to catch up with the star who said this about the blood they use on the show.
"Look, I've still got my blood on.  We all have blood under our fingernails.  It was my stupid idea from Season 1, and it never comes off."
He also had this to say about the change in his character Bill.
"Bill has had this crazy arc.  He's gone from this innocent sort of old-fashioned, slightly enigmatic Heathcliffian…character, to somebody who is revealed as this dark malevolent force who's been hiding all of this stuff this whole time."
For more on what he had to say about this season check out the video below.
What are your thoughts on what he had to say?  Tell us below.  You can also read more of the interview here.
Source: USA Today – "'True Blood' star Stephen Moyer raises stakes as director"
Image Credit: Jason Merritt/Getty Images