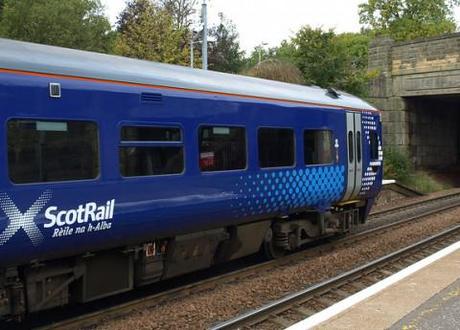 Scotrail: Don't forget your ticket. Photo credit: Brian M Forbes, http://flic.kr/p/8K7Fqu
Warning: fare dodging is seriously bad for your health. At least, that's the message from a new viral video taking the web by storm. The clip shows well-built Allan Pollock, AKA "the big man", intervening after student Sam Main refused a ticket inspector's demands to leave a Scotrail train. By "intervening" we mean hauling said student out of the carriage and onto the platform.
According to The Daily Mail, Main is not entirely happy with his new internet notoriety, insisting he had bought a ticket and that he had sustained cuts and bruises during the incident:  "I did have a ticket but I must have handed over the wrong one to the conductor. The next thing I know this big guy is manhandling me to the door and throwing me off", he whimpered.
Vigilante hero or an overreaction? Watch the video below.