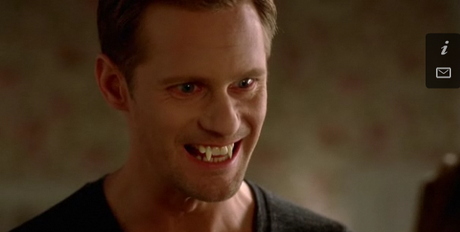 Ah Truebies just when we thought that HBO was done releasing teasers for the week, having put out "Screen Test" last Saturday, here comes another juicy little nugget of True Blood season 4 goodness to feast our eyes on. Unlike the previous teaser, this one actually shows us more from season 4. In it we get to see Sookie (Anna Paquin) interacting with Eric (Alexander Skarsgård) and Alcide (Joe Manganiello) as well as Bill (Stephen Moyer) with what looks like Sophie-Anne (Evan Rachel Wood)! Not to mention Pam (Kristin Bauer van Straten) throwing someone bodily in the basement at Fangtasia! Watch:
Source: Yahoo! TV-" Exclusive: Sink Your Teeth into the True Blood Season 4 Trailer."
Image/Video Credits: HBO, Inc.