Michael McMillian is seen in the video below on CBR TV where he talks about his career thus, far from growing up an aspiring illustrator to acting on True Blood and his comic book writing debut "Lucid" from Archaia.
Next McMillian discusses his current writing project, "True Blood: Tainted Love," co-written with Marc Andreyko. The series deals with his character from the show, Steve Newlin. The story takes place between seasons 2 and 3, and McMillian teases the future of Newlin on the HBO series which just wrapped its 4th season.
From there McMillian tackles the tough question of whether he'd ever give up acting to write comics full-time.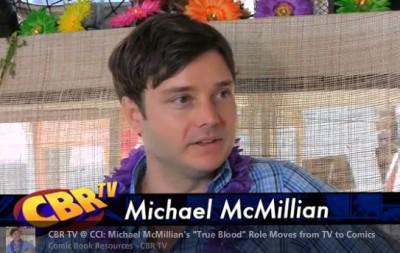 source: comicbookresources.com