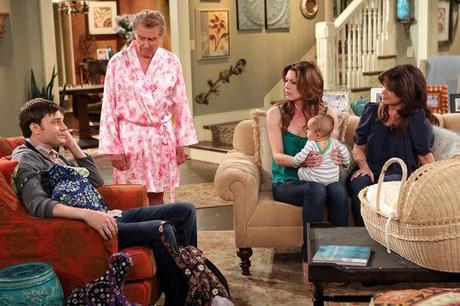 Looks like we need to set out DVRs for another show where a True Blood actor is going to be guest staring in.  The hit TVLand show 'Hot In Cleveland' will have Michael McMillian (Steve Newlin) guest staring in the season four premiere, which will be airing on Wednesday, November 28.
Michael will be playing Joy's son Owen who happens to show up with a baby. All of the women full in love with the baby but it turns into how each lady has a different parenting style.
Yahoo! TV was about to get video of the season 4 opener and just your luck it is below.
What are your thoughts for Michael's character? Are you a fan of the show?  Tell us below.
Source: Yahoo! TV – "Watch the 'Hot in Cleveland' Season 4 premiere before it airs Wednesday, Nov. 28"
Image Credit: TVLand