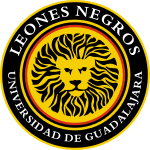 Mexican second division side Leones Negros are currently in first place coming into the final round of the Ascenso MX. A win would clinch the top spot in the playoffs allowing them to earn a bye in the first round of the Liguilla.
They are looking not just for the top spot in the tournament, they are seeking to be La Piedad's opponent when they look to earn the only spot into the Liga MX next season.
This promotion was done in an effort to rally their fans and prepare for this final stretch of the season.