Thursday, February 27, 2014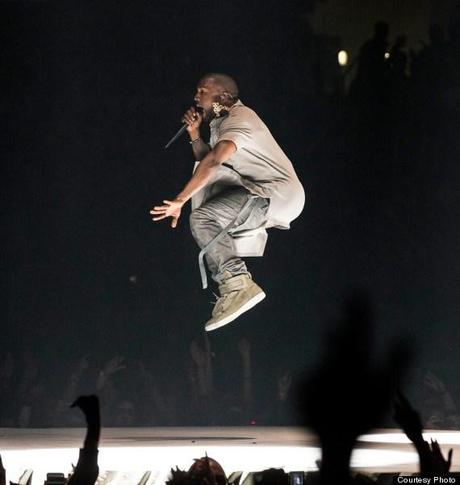 "The lengthy North American leg of the Yeezus tour may have just ended, but there's more coming from Kanye West. Today, he shared a brief trailer from an upcoming tour film on his official site.
More on the Yeezus Tour:
Kanye West's 'Yeezus Tour' Coming to Australia
Kanye West Astonishes at First Brooklyn 'Yeezus' Show
Kanye West Brings Out Jesus Look-Alike On 'Yeezus' Tour
The video features rapid-fire clips of a variety of scenes from the tour, as well as some horses running in snow, soundtracked by clips from the album.
"The film was directed by Hype Williams and will appear in theaters, according to the trailer. Williams directed a number of West's music videos, including "Diamonds From Sierra Leone," "Stronger," and "Gold Digger."
Last week, novelist/screenwriter Bret Easton Ellis confirmed in an interview with Noisey that he is collaborating with West on a film project. Though it would be totally plausible for 'Ye to be kicking around a few projects, there's a strong possibility this is what he was speaking of."
via billboard