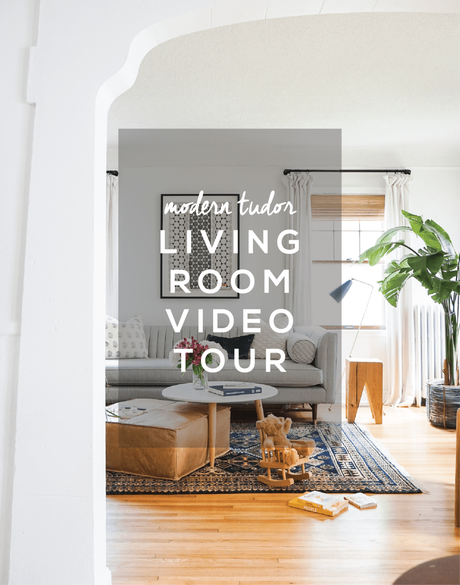 I've been showing you guys pictures of my home for YEARS, so I think it's high time to share some more video action around here. Copeesh? Photos are beautiful and conceptual, but there's nothing like moving picture footage to really communicate the true essence of a space. I'm starting with the living room, and will be making my way around the house sharing each room, as well as talking about the layout of our duplex. I don't know about you, but I'm fascinated by how older homes are laid out-especially duplexes!
Let's kick things off with the living room, shall we?
Want to know where something is from? All sources are listed RIGHT HERE and HERE.
Make sure to subscribe to my Youtube Channel, so you don't miss the next room tour!