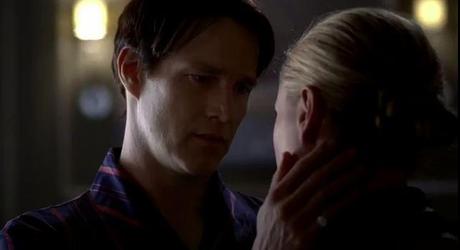 True Blood season 5 is coming! Just prior to last night's "Buried" graphic teaser, HBO released a winter promo featuring the upcoming series for this year. Like last night's teaser, this spot didn't show anything from season 5. It did however show a few brief glimpses of season 4. Watch:
Source: YouTube.com-"HBO Winter Image Spot"
Image and Video Credits: HBO, Inc.