ChristianNews
Gotee Records artist, Aaron Cole has teamed up with TobyMac for his debut single "Right On Time"
TobyMac is excited that Cole is signed to his Gotee Records
"It's been a long time since Gotee has signed a hip-hop/R&B artist," shares TobyMac. "Honestly, I've just been waiting for the right person. And I'm really excited to say….we've finally found that artist in Aaron Cole."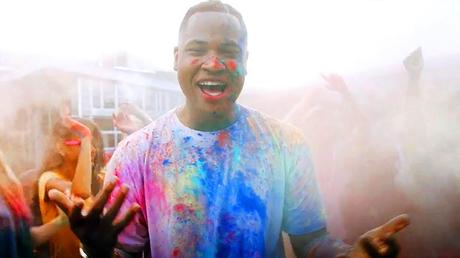 Aaron Cole realized earlier on in life that music was his calling, and decided to pursue it wholeheartedly.
" I would get picked on because I wasn't smoking, drinking or getting in trouble," shares Cole. "One afternoon I came home and told my dad what was going on. He shared that he thought I was called for a purpose and that this calling would cost me to not be like everyone else.  It was that moment that I encountered God for the first time for myself."
Furthermore, Aaron Cole, who is signed to TobyMac's Gotee Records, is ready to  light up the world!