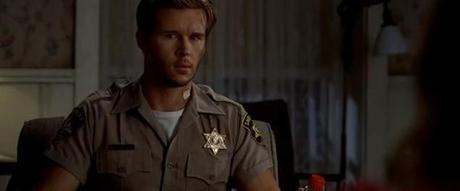 On Tuesday morning, @TrueBloodHBO issued a challenge to True Blood fans to tweet 100,000 times in order to unlock an extended preview of episode 60 Save Yourself! The first look at the season 5 finale was released yesterday thanks to True Blood.net and featured Bill (Stephen Moyer) and Sam (Sam Trammell) But this sneak peek is a bit longer and features the appearence of Eric (Alexander Skarsgård), Nora (Lucy Griffiths), and Tara (Rutina Wesley) at Sookie's (Anna Paquin) who is having a conversation with Jason (Ryan Kwanten). Watch:
Source: YouTube.com-"True Blood Season 5: Season Finale Extended Sneak Peek"
Image/Video Credits: HBO, Inc.