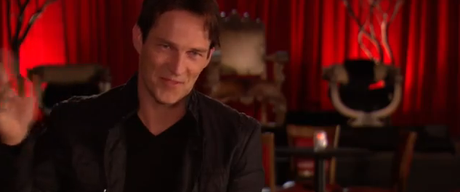 In this week's video blog, I discussed episode 8 of season 5 Somebody That I Used to Know. The 56th episode of True Blood was directed by Stephen Moyer (Bill Compton), a first for the series. Besides the episode, I also talked a little bit about the auctions I have running that contain some True Blood, Comic Con, and other items. They end on Monday and we're hoping they all sell because the proceeds from the auctions will be donated directly to Kristin Bauer van Straten's (Pamela Sywnford de Beaufort) Kickstarter campaign for her documentary Out For Africa. Watch:
Source: YouTube.com- "True Blood Fan Source Discusses Somebody That I Used to Know"
Image Credit: HBO, Inc.