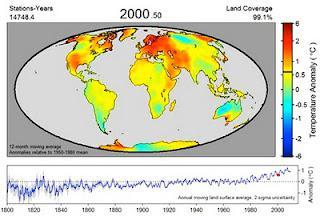 since modern meteorological records began in 1880, nine of the last 10 years have been the warmest wherein 2010 was the warmest.
"As greenhouse gas emissions from energy production, industry and vehicles have increased, temperatures have climbed, most notably since the late 1970s."
NASA
Since 1880 the carbon dioxide level in the atmosphere was approximately 225 parts per million (ppm), but since 1960 the average amount rose to be 315 ppm. Today however it's more than 390 ppm and continues to increase to rise at an accelerating pace.
(See Video after the jump)
Read more »
---
nevertheless