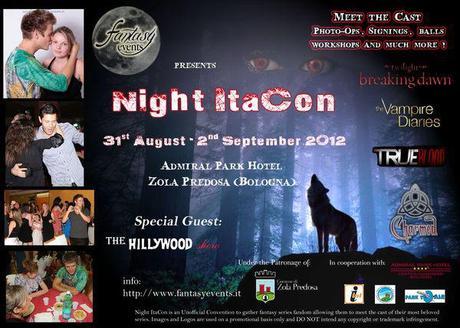 Allan Hyde has just been confirmed to do another True Blood appearance! The Danish actor plays the ancient vampire Godric on the HBO series, having appeared several times more in later seasons despite his character's death in season 2.
This time Hyde will be one of several celebrities from various vampire series and films to appear at Night Ita Con which will be held from August 31 to September 2, 2012 at the Admiral Park Hotel in Zola  Predosa, Bologna, Italy.
Tickets to the event are already available and range from €100-€ 600 depending on the kind on services you would like.
For more information, see the event organizer Fantasy Events website here.
Below you'll find a video of Allan Hyde greeting night Ita Con 2012 attendees! Watch:
Source: Fantasy Events.com- "Night Ita Con 2012″
Video and Photo Credits: Ita Con