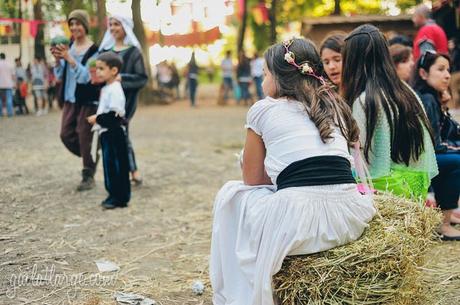 In Portugal, I find that the small festivals in little towns and parishes can be every bit as entertaining (and sometimes even more) than the big, well-known festivals. Not to discourage anyone from attending big events, but there's a certain charm factor in the small ones where locals of all ages participate. In June, when we brought Ice with us to the annual medieval fair in Moreira da Maia, it felt like walking into a theme party in someone's big backyard.
I posted some preview pictures and video from that day, but now that I've filled the album, I wanted to show more of what you'd see at a small medieval fair in Portugal. We've been to the biggest one, Viagem Medieval, which is less than an hour away in Santa Maria da Feira, and it's impressive — the costumes, especially. If you've never been, I recommend seeing the parade because it's the next best thing to time travel!
But once you've been impressed, there's something to be said for the ease of just rolling up to an event without parking hassles, food queues, and crowds. The vendors have more time to chat with their customers, performances are close enough that they don't need a sound team or microphones, there's space to wander, and there is hardly a wait for food and seating. It's a much more relaxed atmosphere.
The other factor that I believe adds to the good vibrations is that these small, local events have an excellent participation rate. They do everything themselves, from organizing to performing to barbecuing to decorating. Since nearly everyone lives nearby, plenty of people know each other from the local schools, shops, restaurants, and around the neighbourhood. Everyone chips in and people don't worry about petty theft or where their kids are.
In 2011 on my first visit to Portugal, I happened to be in Barcelos for their medieval fair (also in June) and I had the same observations, although not a comparison because I didn't attend Viagem Medieval in Santa Maria da Feira until several years later.
In North America there's this mentality that "bigger is better" (houses, cities, cars, etc.) but I'm glad that attitude doesn't apply here in Portugal. It's funny because I just realized that the Portuguese linguistic habit of applying a diminutive ending to practically everything (casa to casinha, cão to cãozinho, café to cafézinho, etc.) is their way of saying the opposite: the things they like are made smaller.

(By the way, if you're an expat in Portugal or an expat-to-be, my blog is Blog of the Month for September 2016 at Expat.com. You can read my interview here.)
More photos in the album: VI Feira Medieval de Moreira da Maia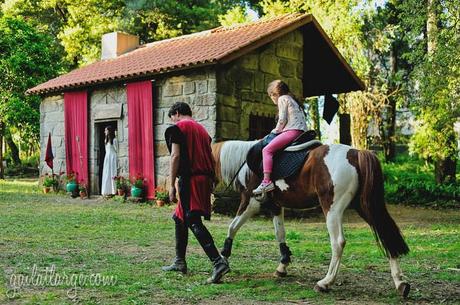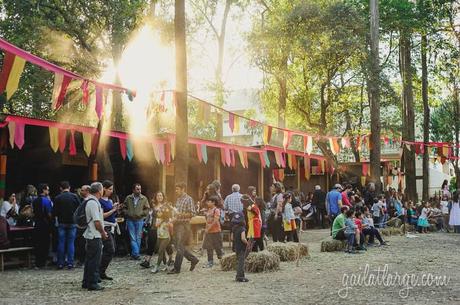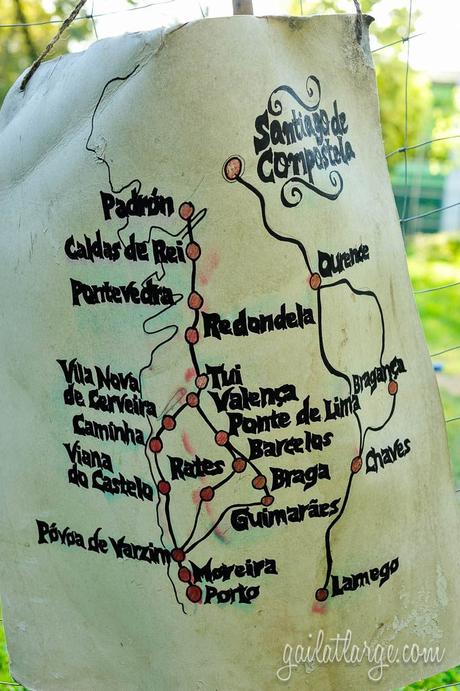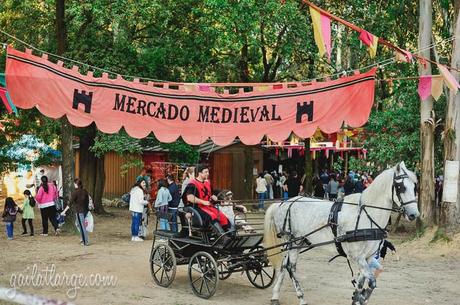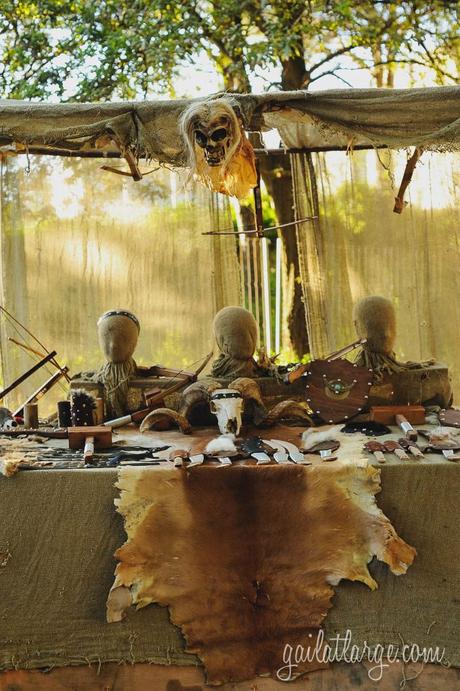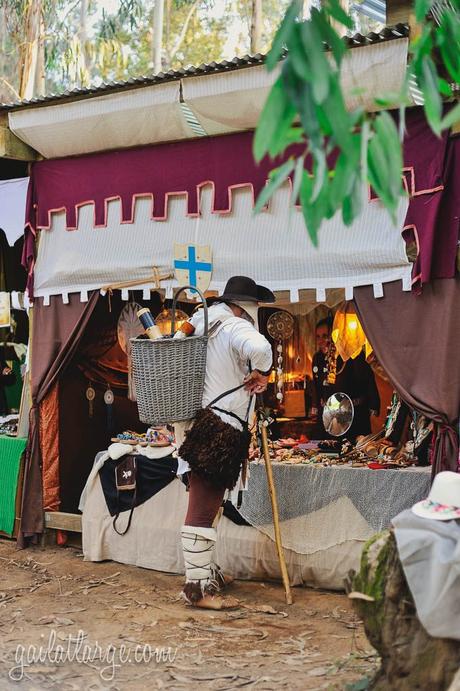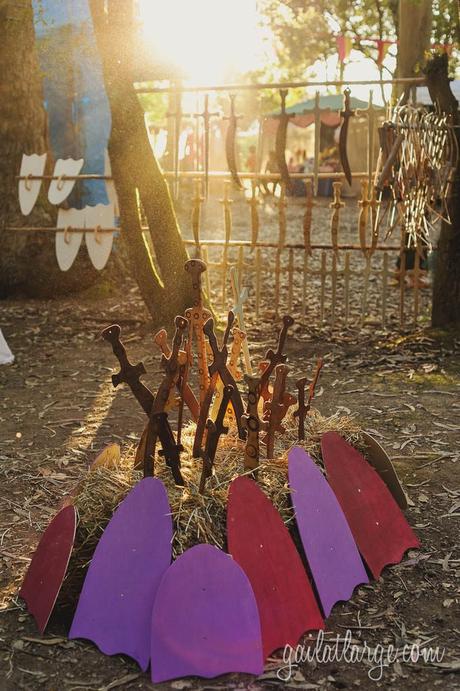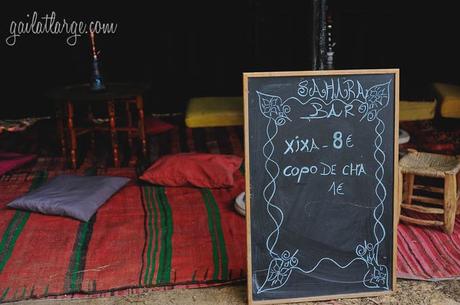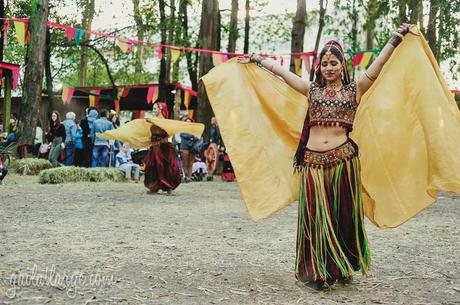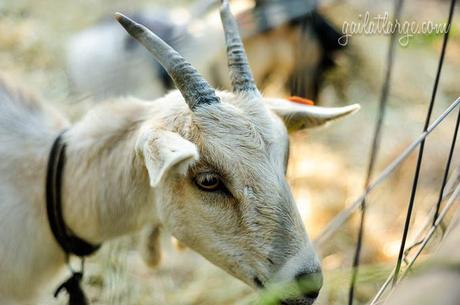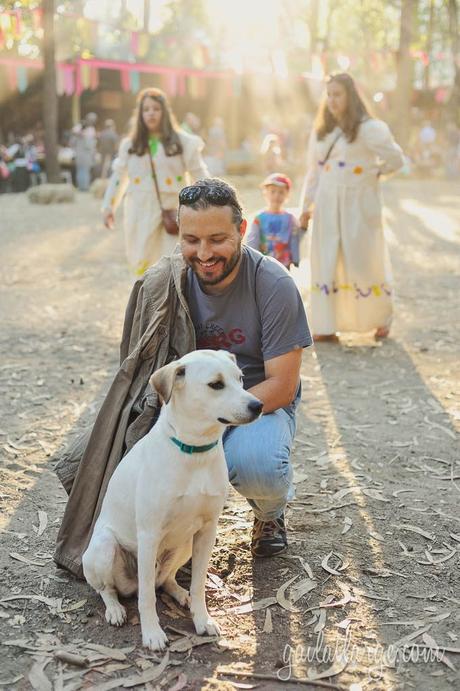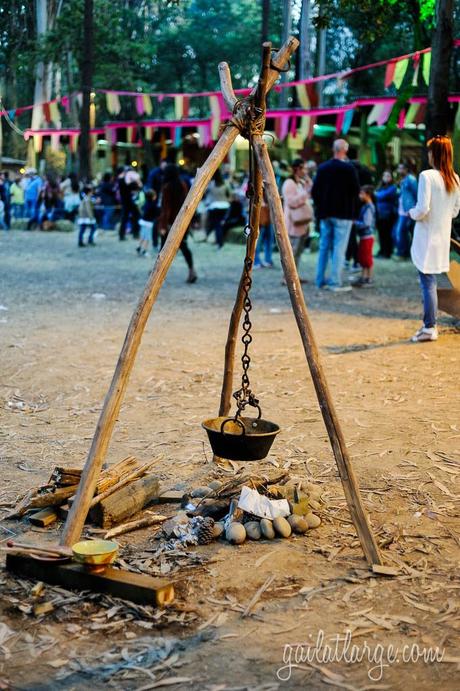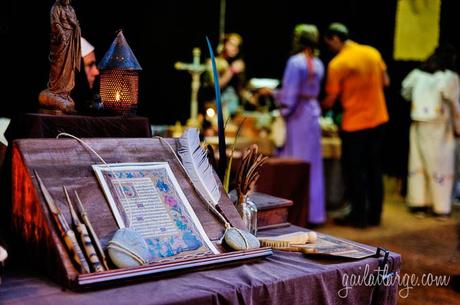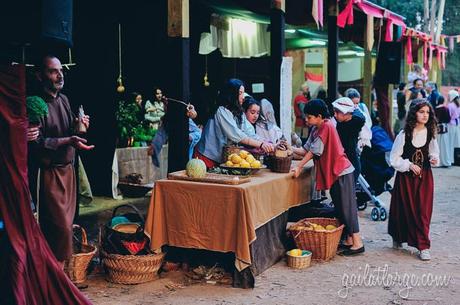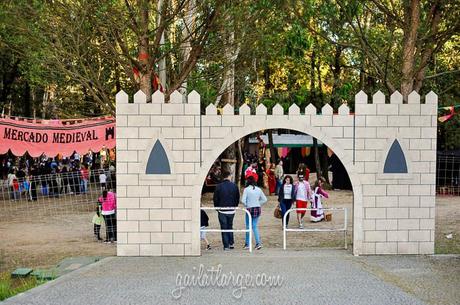 June 4, 2016
Album: VI Feira Medieval de Moreira