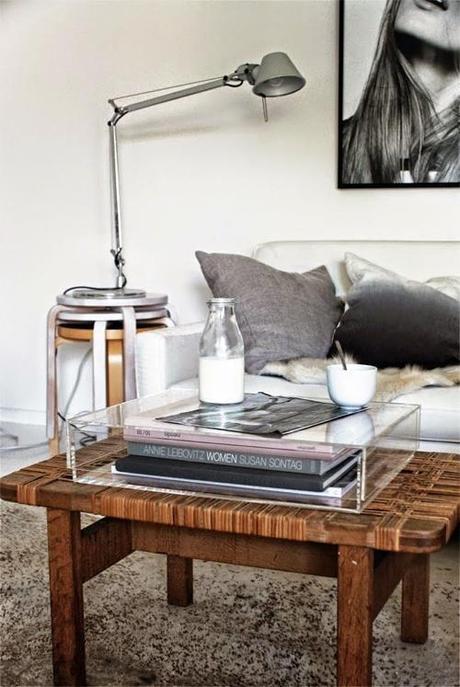 I absolutely love the layering and mix of textures in the living room of interior stylist Pella Hedeby. 
The Swedish blogger behind Stil Inspiration recently swapped out her white wood pallet coffee table on casters for this earthy vintage bench by Danish modern furniture designer, Borge Mogensen. The added texture and wood tone provides a rich contrast to all the white, and brings out the flecks in the rug. 
I also love the stack of Aalto-style stools used as a coffee table; looks like she may have painted a couple of them. And of course, I always adore an oversize piece of art, especially if it's a black and white photograph.
Finally, the large square acrylic box, Stuff Box by HAY, with the coffee table books. Even the subtle tones of the books, black, gray, blush, are well thought out. Boston-based stylist Kara Butterfield taught me the value of placing objects in clear vessels years ago, which I wrote about here.
•            •           •
S H O P the L O O K


Turn off your ad blocker to view content