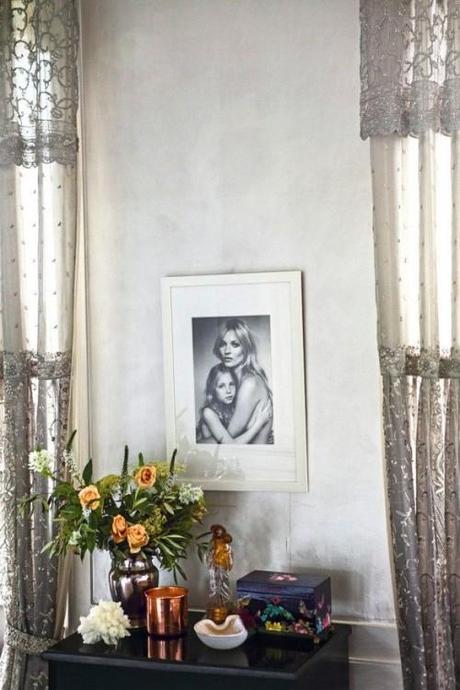 Photo by Michael Trow
Kate Moss's home
Kate Moss's bathroom, complete with lacy curtains and copper candle.
Photo of Kate Moss and her daughter by Mario Testino.
It's so much more romantic, and well, English, than I would have imagined.
I might have expected Kate Moss's house to be more fashiony and edgy, I think.
But it's lovely, and of course Kate Moss can pull anything off.
December 2014 Vogue UK