I've been a fan of Ralph Lauren clothing since I can remember.... His pieces are so timeless.. and then when I heard Beyonce sing "I'll have you rocking Purple Labels" in her hit song "Upgrade U" I was forever sold!
So, when I saw that HBO had a documentary about the fashion icon, I knew I had to watch it. I wanted to get to know the man behind the successful American clothing brand that introduced us to Tyson Beckford.
With an uncanny ability to turn his dreams into reality, Ralph Lauren has built a multi-billion-dollar, global powerhouse out of his aspirations, becoming a living embodiment of American optimism and the American Dream. For more than 50 years, he has celebrated the iconography of America and defined American style, translating his vision and inspiration into one of the world's most widely recognized brands. In Very Ralph, as he enters his sixth decade in business, Lauren reflects on his journey from a boy from the Bronx who didn't know what a fashion designer was, to becoming the emblem of American style all around the world.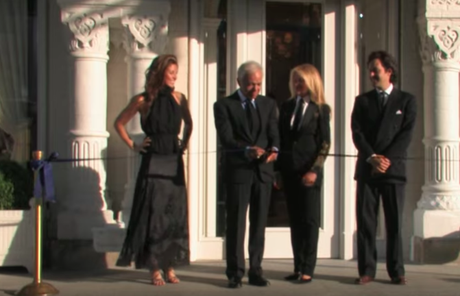 Offering unprecedented access to his life and work, the fashion icon speaks candidly in extensive interviews about his childhood, his five-decade-long marriage, the early days of his company, his response to criticism, his inventive multi-page ad campaigns and his pioneering vision which includes a remarkable series of firsts: Lauren was the first designer to create and market a complete lifestyle brand and expand into home furnishings, one of the first to champion diversity on the runway and in advertising and the first to create immersive retail environments that transformed the shopping experience.