Sorry it's late everyone! Had some bad luck on the IHSW weekend. On the Saturday, I fell down the stairs and hurt my back really badly, and on the Sunday and Monday, Ivy wasn't very well. So I didn't get a lot of stitching done that weekend, but I did sort of use last weekend as a catchup

I started a new piece, which will be for my mother's birthday if I can get it done in time. She will be on holiday then so I do have a bit of extra cheating time!
The pattern is from the most recent issue of the Cross Stitcher mag, and it's designed for a cushion / pillow. I'm going to make it into a hanging, because they have enough cushions in that house! Here's the design: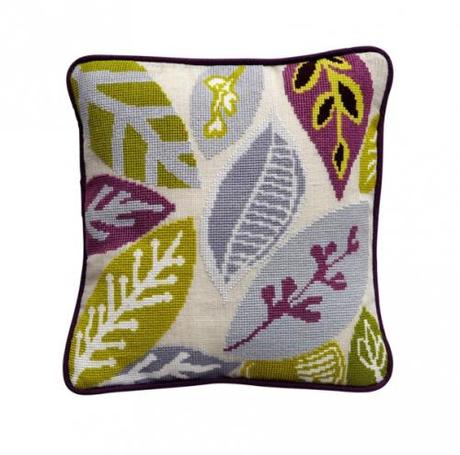 And here's my progress (not a lot yet!):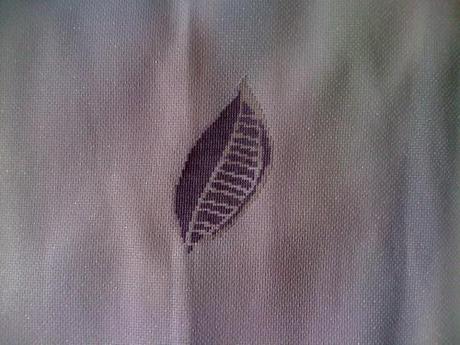 Sorry for the lighting, it's been rather dull recently. It's actually a pretty deceptive pattern – it looks easy but there are a lot of stitches to deal with. And I get rather bored with blocks of colour sometimes! Will be working on this one more in the next couple of weeks!
Somehow, I managed to end up with two sort-of-finishes. One is a small Sprite Stitch piece (which I can't show at the minute, but I promise I will when I can!) and one is a birthday card Ivy and I made for my friend Tina (her birthday was on 22nd). Here's the card: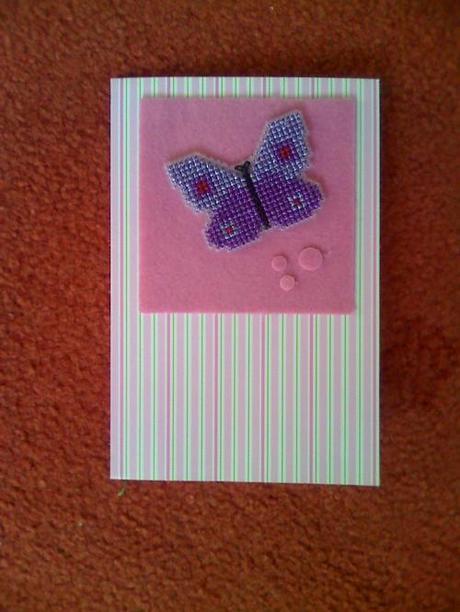 The butterfly pattern was from one of the Cross Stitcher magazines, I kinda screwed it up so ended up modifying it as I stitched!
Since the IHSW (and my little extension to it) I've been working on some swap gifts and writing a guide to making the little standing figures. I'm not much of a writer (if you read this blog regularly this won't be new to you!) and on top of that I'm not great at explaining things! So the writing part is going rather slowly, but having an item to make, and explaining it as I go is making it easier!
I'll be mostly working on stitching presents in the coming weeks, although I do have a Black Mage costume to make if my back allows me to

54.772841
-1.505108