After painting a background in pale blue-gray, I made some thick vertical lines in brown, black, unbleached titanium and parchment in this new absract painting on canvas panel. I blended the colors with a brush, and then added turquoise blue around the top, bottom, and sides, sprinkling it into the main image as well. 
Next I drew sketchy lines in cobalt green, parchment, and prussian blue, blending them in places with a brush.  All of the painting except for the background was done quickly while the paint was wet, which resulted in a lot of blending.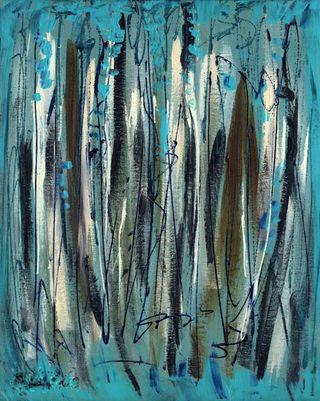 Canvas Panel #2, 16" x 20" acrylic on panel.