I recently came across a website about façade greening in Sao Paulo, Movimiento 90°, and then found another very fascinating website of Patrick Blanc, a botanist and the inventor of the Vertical Garden. Partly, it is a special form of green walls, which I had already encountered with ivy-clad walls, also at the walls of may father's office building. However, the Vertical Gardens Patrick Blanc has realised are much more sophisticated, hanging florist artworks.
The site about Movimiento 90° speaks about the advantages of such vertigal gardens:
"The plants improve air quality by filtering CO2, can help with heating and cooling in the buildings they are attached to, reduce acoustic problems and, during periods of drought, increase the relative humidity in the air. But to add an extra creative spin, Guils' studio Movimento 90º invited artists to design the gardens they were creating, and encouraged them to treat the buildings' walls as blank canvasses."
May this creative way of using façades grow and bring a better quality of life into the stone, glass and concrete deserts of our cities.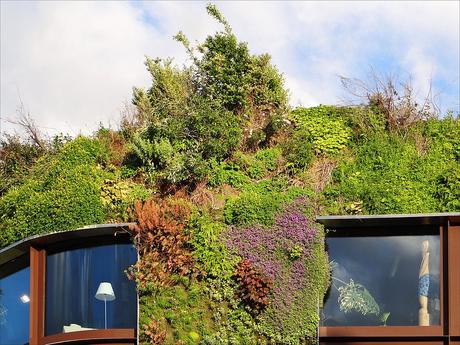 Image: Wikipedia / Jean-Pierre Dalbéra from Paris, France: Le mur végétal (Musée du quai Branly)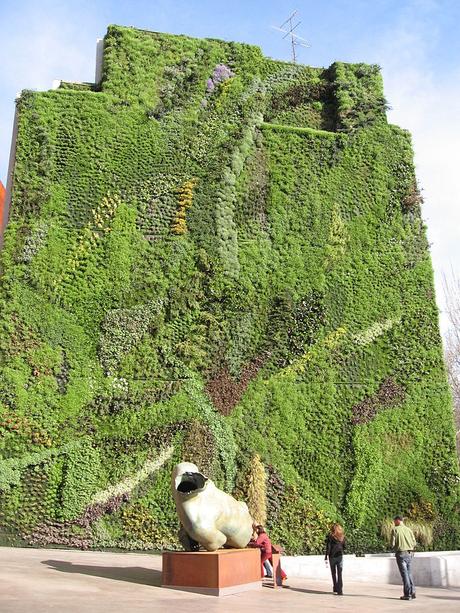 Image: Wikipedia / Cillas: A wall of living plants designed by Patrick Blanc at Caixa Forum near Atocha station, Madrid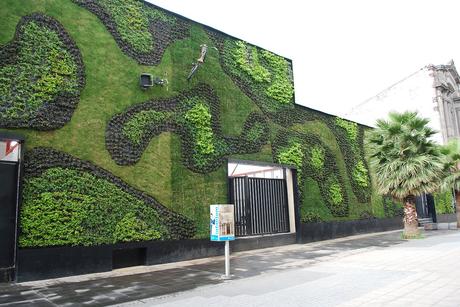 Image: Wikipedia / Thelmadatter: Green wall at the Universidad del Claustro de Sor Juana in the historic center of Mexico City