Thanks Bren at the
Four Legged Mom
for nominating me for the Versatile Blogger Award. I was pleasantly surprised to see it yesterday morning.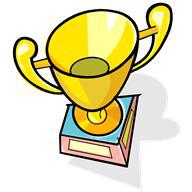 So here's The Rules, in case you don't know or in case I nominate you!
1
.
Thank
the person who shared the award with you by linking back to them in your post.
2
.
Pass
this award to 15 recently discovered blogs and let them know that you included them in your blog post.
3.
List
7 things about yourself.
Here are my 15 Versatile Bloggers I have enjoyed recently:
Life's Hard, Laugh Anyway
The Chatty Beader
The Wow Cloud
Free Bird Train
These are all inspiring blogs and bloggers who
inspire
me daily. Some just make me laugh and take a moment to reflect. Please
check out their blogs
when you get a chance! Thanks again to Bren of the
Four Legged Mom.
Now 7 things you may
not
know about me:
1) I am afraid of big dogs
2) I am an early riser
3) I love learning something new everyday
4) I love to multi-task
5) I am always in a hurry
6) I hate being late
7) I make awesome wine biscuits