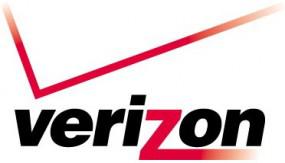 The Mexican league is in full swing and Verizon Wirless took the initiative this season as they are taking interactive coverage of this important tournament to a whole new level.  Verizon Wireless and Univision
Interactive Media joined forces to give fans the ultimate experience and so they don't miss all the action week after week. Verizon Wireless can now access the best plays of every match on the fastest 4G network
and he most reliable 3G in the United States.
Fans with a data and a Verizon Video account (US$10/ month)  can now access the best action of the Mexican Apertura.  Access to Verizon Video will give you the latest analysis as well as the best plays  Put your passion on display with wallpapers of your team by texting "FUTBOL" to 8900.
Would you like to become an expert on your favorite Mexican league team?  Their personal alerts now have that
information at your fingertips.  Just text your team's name to 3560 to obtain halftime scores, news, and stats. For many users there is a possibility of text and/or data charges applying.
Verizon are also running a promotion where fans can win prizes such as ball, an official team jersey or a Samsung Droid Charge.  Verizon Wireless clients can text "FLM" to 3560 (data and text charges may apply), or visit www.verizonwireless.com/flm for the official rules.