Another new love of mine is Vera Lane Studios.
I have been following the blog Betwixt this and that for a couple of years now, Nikki the blog owner makes some incredible ATC's using Vera Lane Studio downloads and I decided to give it a go and see what I could come up with.
The Facebook page of VLS has monthly swaps and the standard of the work is amazing. 
Below is my first piece, a 6" x 6" card coloured using watercolours.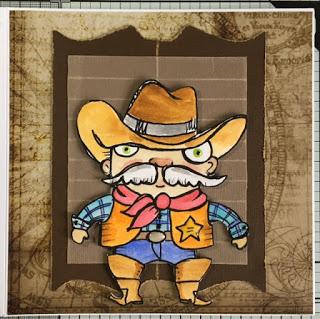 The ATC below is the first swap I took part in.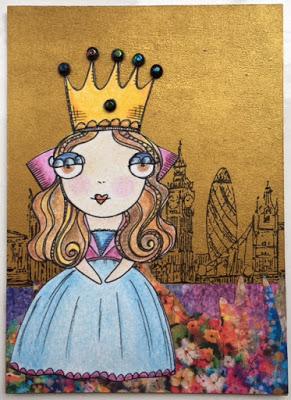 As you can see, the images are a little quirky but lots of fun to use. There are a huge variety of images to choose from and I intend to make full use of as many as possible!