I was trying to figure out what to cook with some mushroom broth that I had bought and I came across this recipe for vegetarian french onion soup and adapted it a bit for myself. They say shitake mushrooms taste like beef. I can't verify this, because I can no longer remember what beef tastes like, but I REALLY like this soup!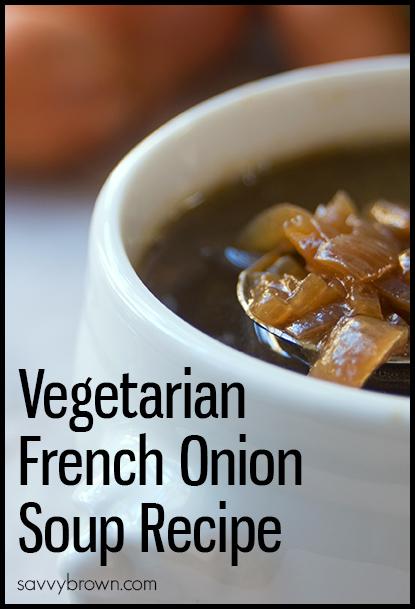 Ingredients:
1 large onion chopped into slivers (I used a regular yellow one)
3 tbsps unsalted butter
1 tbsp extra virgin olive oil
2 tsps sugar
2 tbsps flour
1 tsp salt
1 tsp parsley
32 ounces  of mushroom broth (or 1 box)
½ cup dry white wine (I had some chardonnay laying around)
Fresh ground pepper to taste
Parmesean cheese (for garnish)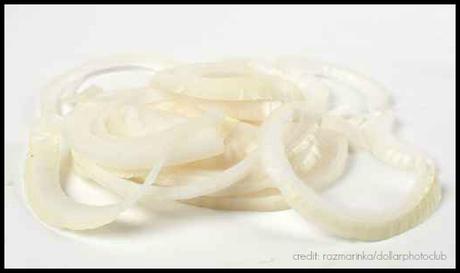 Directions:
Add butter to a large saucepan on low heat and toss in onions to coat. Cover and let simmer for 15 mins. Uncover and add the sugar and salt to the onions and sautee, raise the heat to medium and sautee onions in mixture, stirring frequently, for 20 to 30 minutes. DO NOT SKIP THIS STEP. The sugar and the salt help the onion carmelization process and provide a base for the whole soup. If you try to sautee this for less than 20 minutes your soup will come out bland and tasteless. (Not kidding). When this process is complete, the onions will be dark brown and glistening. (And smell AMAZING). After carmelizing, add in the flour and sautee for another 2 minutes until the mixture thickens. Next add the wine and broth a little at a time, stirring as you go and simmer for another 15 minutes on a low fire. (You can add more salt to taste if you want, but dial it back a bit if you're going to add a lot of cheese, because that will ramp up the sodium content.)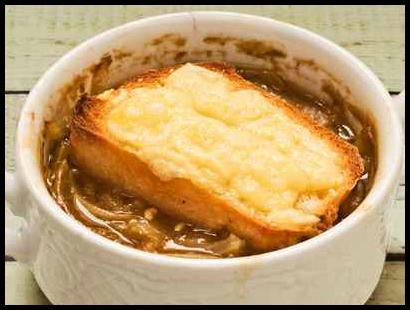 Optional topping:
Ladle soup into oven safe bowls or ramekins, top with a slice or two of toasted and buttered french bread and sprinkle freshly grated parmesean on top. Then cook an oven pre-heated to 325 degrees for 10 minutes, or until the cheese melts.
Enjoy!
Short URL:savvyb
http://bit.ly/1aMehK4