One of the hardest things for me about trying to adapt a more vegan friendly diet has been removing cheese.
I'm the kind of girl that could easily devour an entire container of crackers and a tube of cheese in one sitting.  Truth be told, I wouldn't even need the crackers as a dairy delivery device, I really could eat an entire tube of cheese by itself.
Although I still indulge in meat and cheese every once in awhile (because sometimes you just need a cheeseburger), I do try to find ways to incorporate vegan cheese alternatives when I'm cooking at home.
Since we eat mainly beans and legumes for dinner, these days a lot of our dinners involve an enchilada of some kind.  When I first started looking for enchilada recipes, I was astounded at the amount of cheese that people put inside and on top of them.  All of that dairy was muffling the wonderful kick of the bold spices.
So I decided to come up with my own enchilada recipe.
You'll see that I used nutritional yeast as a substitute for cheese in the enchilada filling.  You can find it in the bulk food section of any health food store.  It's also available at Wegmans. Nutritional yeast, containing over 18 amino acids and 15 minerals, is a dietary powerhouse with a nutty/cheesy taste.  One tablespoon of nutritional yeast fulfills an adult's daily B12 requirement.  It's a great addition to pasta dishes, stir-fry, sauces, hummus, dips, and even popcorn.
For the cheese topping, I opted to use an almond based cheese but you could use any vegan cheese product that you have or just regular cheese if you like.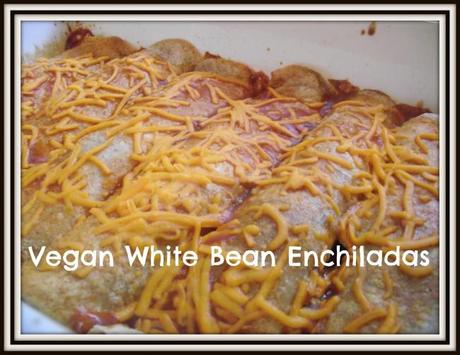 Vegan White Bean Enchiladas
Makes 12 enchiladas
Ingredients
2 15 ounce cans white beans (I used cannellini beans)
8 ounce can green chiles
2 tablespoons  nutritional yeast
1 teaspoon cumin
1 teaspoon dried oregano
Dash of paprika
12 burrito shells
24 ounces enchilada sauce
¼ cup vegan cheese
Method
Preheat oven to 350 degrees.
Start off by draining and washing your beans. Then add them to a food processor.
Pulse the food processor a few times to get everything going.  Then puree for about 1 minute.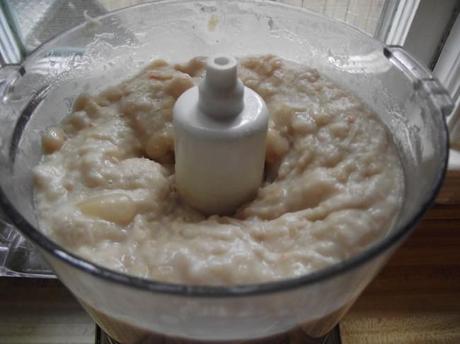 Scrap down the sides and puree again until smooth.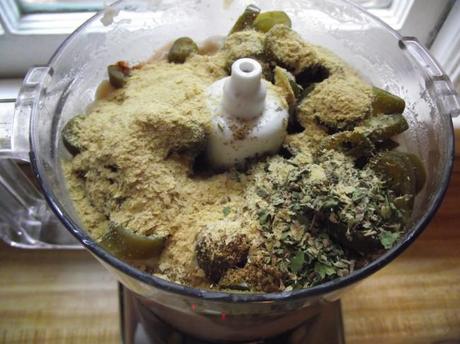 Next add the green chiles, nutritional yeast, cumin, oregano, and paprika to the food processor.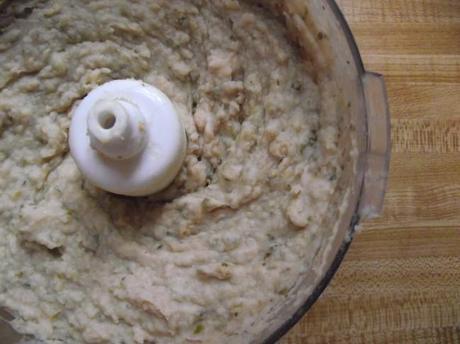 Puree the mixture until the spices are completely incorporated.  You will need to stop and scrap down the sides a few times.
Then cover the bottom of two 11 by 7 pans with a thin layer of enchilada sauce (approximately a quarter of the sauce).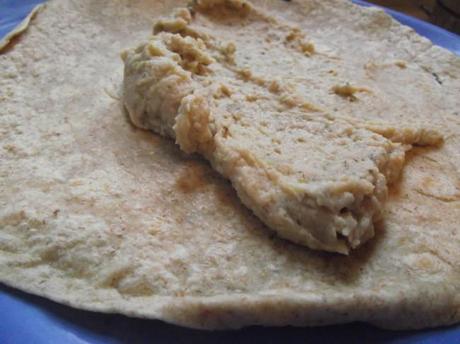 Now it's enchilada making time.  Take one burrito shell, smear ¼ cup of bean mixture down the middle of the shell, and then roll up the burrito.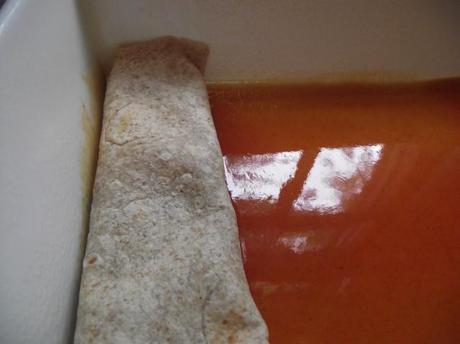 Place burrito with the end side on the bottom of the pan.  This will keep the enchiladas from busting open.  You should be able to get 6 enchiladas in one 11 by 7 pan.
Repeat until you've made all 12 enchiladas.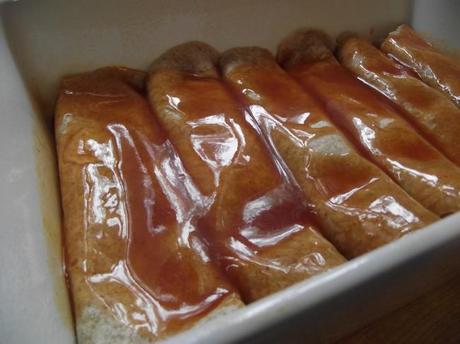 Then drizzle the rest of the enchilada sauce over the enchiladas.
Bake uncovered for 30 minutes if using regular cheese or 40 minutes if using vegan cheese.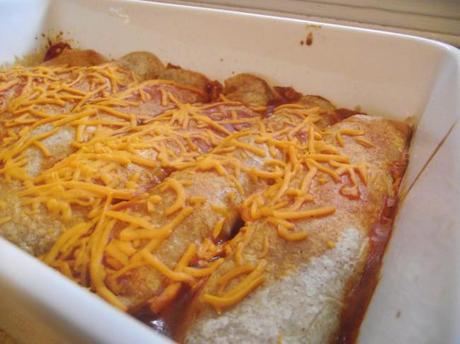 The result is something equally as delicious as a regular enchilada but it doesn't leave you feeling as heavy and lethargic.
Maybe it's all that B12 from the nutritional yeast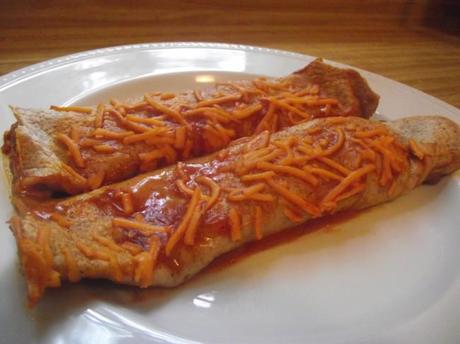 If you prefer an enchilada with more of a kick, feel free to substitute the green chiles for jalapenos.  I have a weak tongue so I prefer mine on the milder side.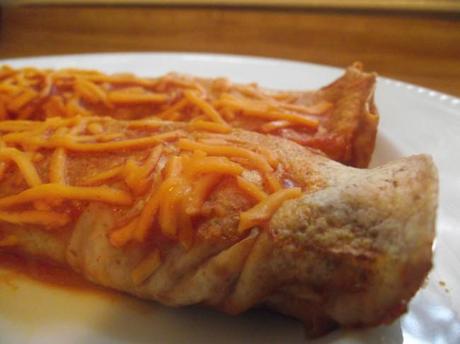 No matter what kind of pepper you decide to add I promise this recipe won't make you miss cheese.