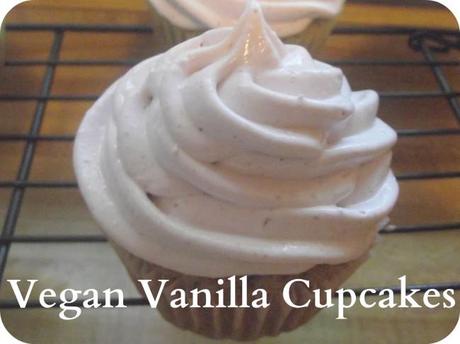 I mentioned yesterday that I helped put on our church's first annual tea party.  While the scones I shared yesterday were certainly delectable, they weren't enough to fill everyone's hungry tummies.
So I decided to be adventurous with another new recipe.  Since I've already made vegan chocolate cupcakes for church, I thought it was time to show my second favorite flavor, vanilla, some love.
The cupcake recipe is vegan but the icing is not.  Maybe one day I will gather the courage to whip some soy or almond milk into a cream and then into an icing.  For now, I don't have the time to experiment with that.  So the vegans will have to settle for a naked vanilla cupcake.
Good thing the cupcakes are so tasty they don't even need frosting.
Vegan Vanilla Cupcakes with Blackberry Cream Frosting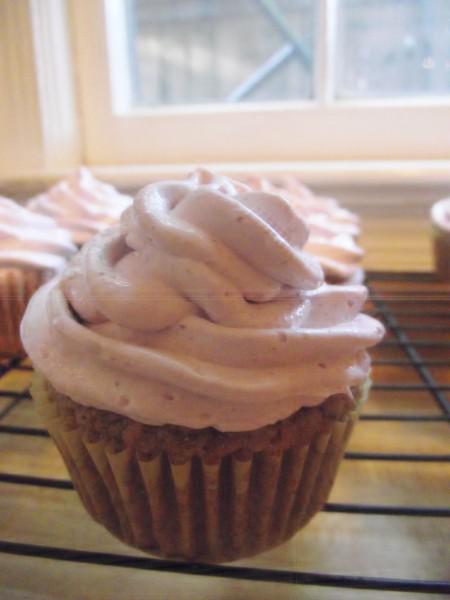 Cupcake Ingredients:
1/2 cup coconut oil
2/3 cup raw sugar
1 tablespoon flaxseed
3 tablespoons water
1 tablespoon vanilla extract
1 1/2 cups white whole wheat flour
1 1/2 teaspoon baking soda
1/4 teaspoon salt
1/4 cup soy milk
Frosting Ingredients:
1/4 cup blackberry jam
4 ounces light cream cheese
8 ounces fat free cool whip
1/4 cup agave nectar
Method:
Preheat oven to 350 degrees.
Since we are using a flax egg for these cupcakes, the first thing you want to do is make your egg.  Add tablespoon of flaxseed and three tablespoons of water to a bowl.  Whisk for 30 seconds.  Then allow to setup in refrigerator for 15 minutes.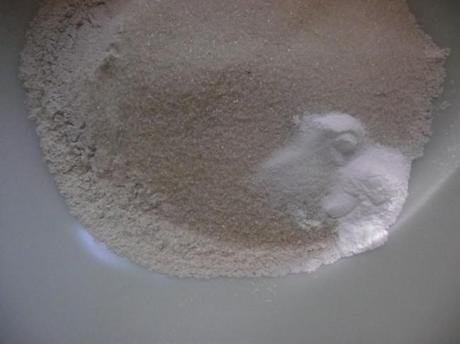 Now that the flaxseed is getting all moisturized, you can start on the rest of the cupcake mix.  Add all of your dry ingredients to a large bowl, flour, baking soda, sugar, and salt, and mix together.
In a small bowl, add ½ cup coconut oil.  If you are using cold pressed coconut oil, you will need to melt it first in the microwave (should take about 45 seconds).  Then beat in flax egg, vanilla extract, and soy milk.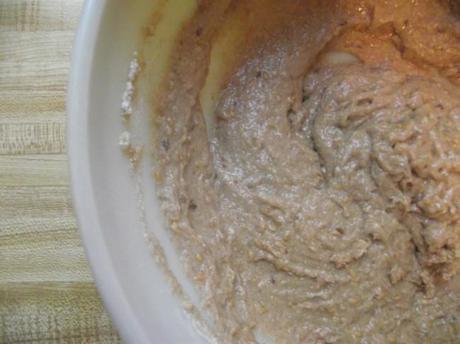 Now add you wet mixture to the large dry ingredient bowl and mix until combined.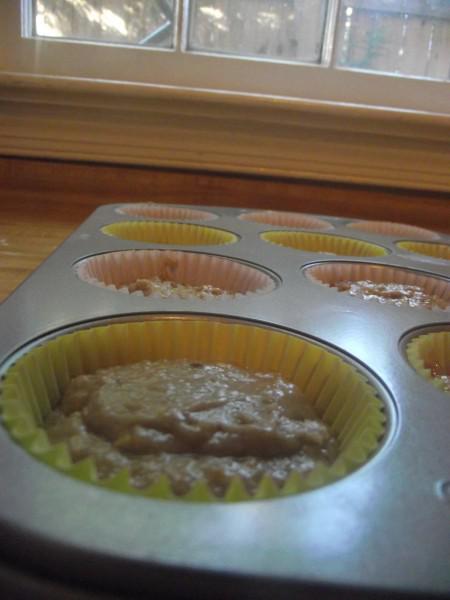 Line a 12 tin muffin pan with cupcake liners and divide the mixture evenly between 12 tins.
Bake for 20 minutes.
Remove cupcakes from oven and allow to cool on cooling rack.
While the cupcakes are cooling, you can make your icing.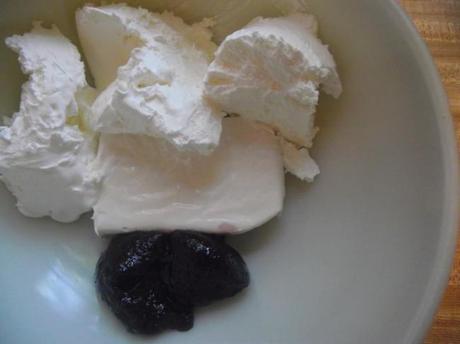 Add blackberry jam, cream cheese, cool whip, and agave nectar to large bowl.  Note that you want to let the cream cheese and cool whip defrost a tad beforehand.  Whip mixture on high for 3 minutes until smooth.  Place the icing in the refrigerator until you are ready to use it.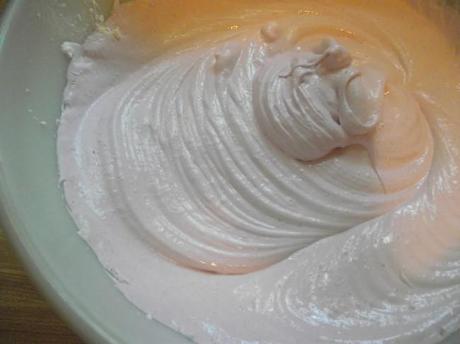 Once the cupcakes have cooled, you are ready to decorate.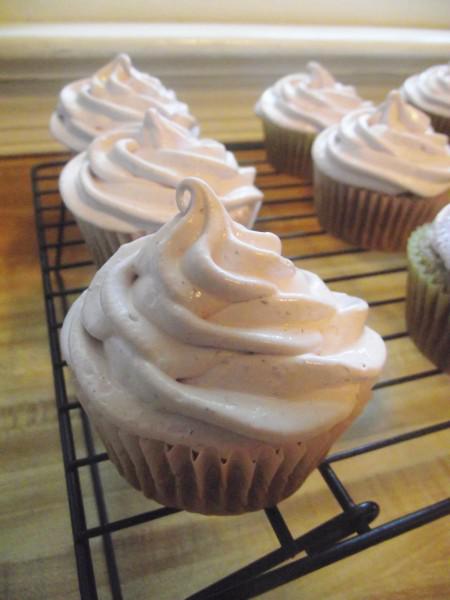 Your final cupcake is a delicate balance of a mild cake with a punchy frosting.
I decided to keep a few of the extra cupcakes for the Mister.  He always complains that I make food for everyone else and never leave him any.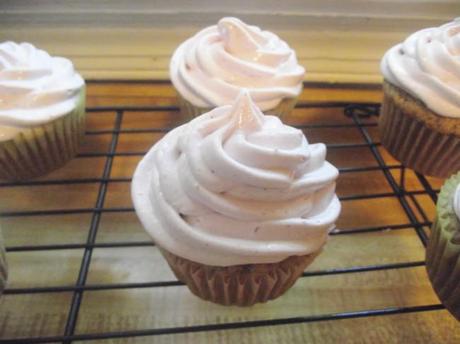 Well, they certainly didn't last long.
He managed to house four of them in less than 24 hours.  This would be why I don't keep baking goods or sugary food in the house