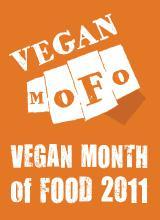 As part of Vegan MOFO, I'm doing a series of recipe posts with Vegan Mainstream.
I decided to focus on one of my very favorite ingredients for these posts: beans!
My recipes will include a mix of newbies (one so new it didn't make it into Let Them Eat Vegan), and oldies but goodies.
So, sit back, relax, and

read my first post

.


Then, get off your butt and make the stew!