Vegan ginger teriyaki stir fry is a delicious plant-based dinner or meal prep recipe that is ready in under 30 minutes! Veggies and edamame are cooked up in a sticky sweet and savory vegan teriyaki sauce.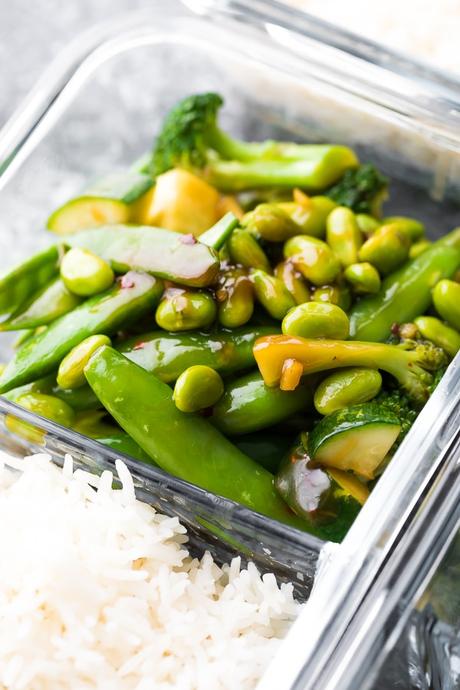 This vegan ginger teriyaki stir fry post has been in the works for quite awhile now, as I've been working on mastering my homemade teriyaki sauce.
You can buy the bottled teriyaki sauce, but you will be hard pressed to find one that is vegan and free from additives with crazy-complicated names. So I'm kind of excited to be sharing my vegan teriyaki sauce recipe with you today! This sauce tastes just as good as the bottled stuff, but it is made from clean ingredients you probably already have in your pantry. Not only that, but you can have it prepped in under 5 minutes. How easy is that?!
And I tested this vegan teriyaki sauce with tamari as well to make sure it really does taste the same if you want to make it gluten-free.
This vegan teriyaki stir fry is sticky, sweet and savory, and a little bit spicy. And it is totally filling and satisfying, but not in an over-full way. Perfect for a weeknight dinner or meal prep lunch!
Don't forget to pin this recipe to save it for later!
Continue reading: Vegan Ginger Teriyaki Stir Fry (Meal Prep)