This cosy and comforting vegan Cumberland pie made with lentils is rich, filling and just the thing for a hearty dinner.
In collaboration with Compton's Gravy Salt.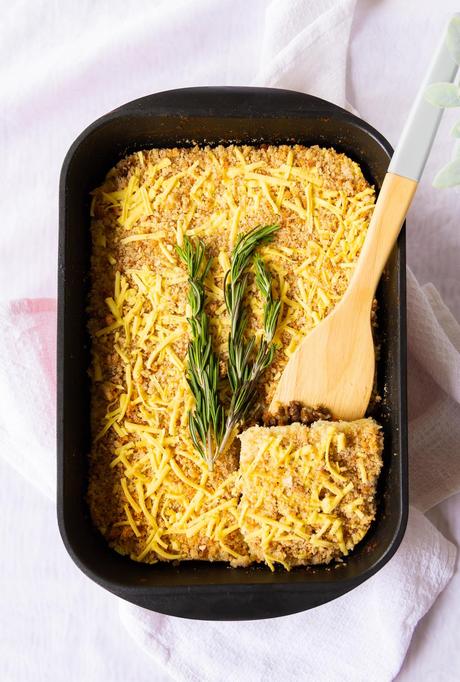 Have you ever tried Cumberland pie before? If you're wondering what on earth it is, Cumberland pie is almost the same as a shepherd's pie with one very important difference – the breadcrumb topping! In this vegan Cumberland pie, mashed potato, homemade breadcrumbs and vegan cheese are layered on top of a thick lentil filling. It's a great make-ahead dinner and can even be frozen in portions too.
You can pop the vegan Cumberland pie under the grill for a couple of minutes at the end to get an extra crispy top. I used vegan cheese but it's by no means essential; you could skip it all together or mix some nutritional yeast in with the breadcrumbs for a cheesy flavor.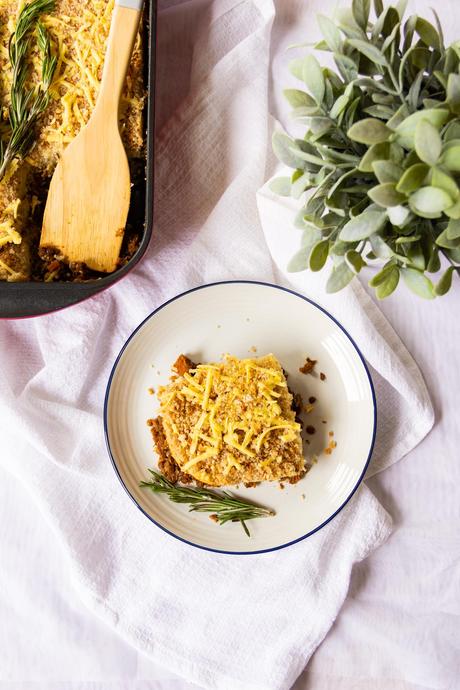 A traditional Cumberland pie is made with either lamb or beef, so I wanted to make sure that this vegan adaptation was every bit as savoury and "meaty" in flavor. To achieve this I used Compton's Gravy Salt, which instantly adds a deep, rich flavor.
Incidentally, both Cumberland pie and Compton's Gravy Salt hail from Cumbria!
Although it's almost 100 years old, I'd never actually had never heard of gravy salt before but I was so impressed by how much it boosted the flavor of this vegan Cumberland pie. I'm also a big fan of the classic packaging! Compton's Gravy Salt is vegan, gluten-free and made without MSG, artificial preservatives, artificial colours or artificial flavor enhancers.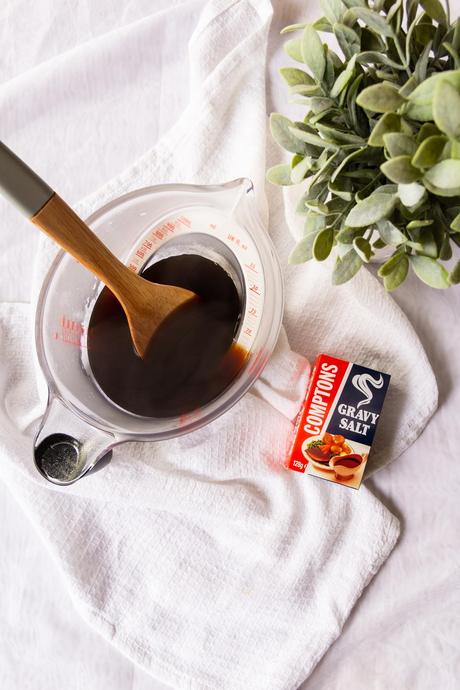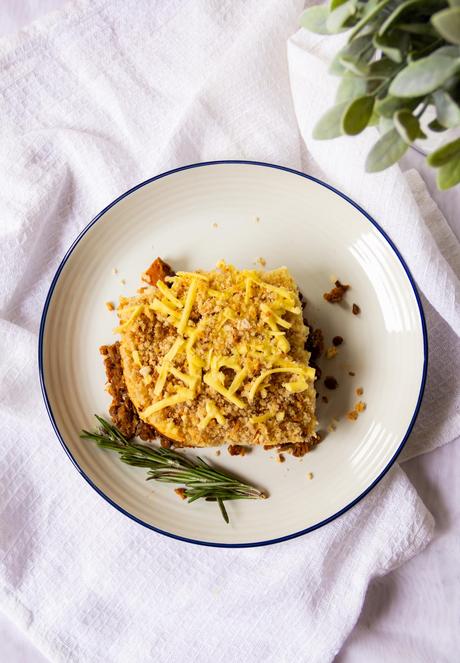 Vegan Cumberland Pie Recipe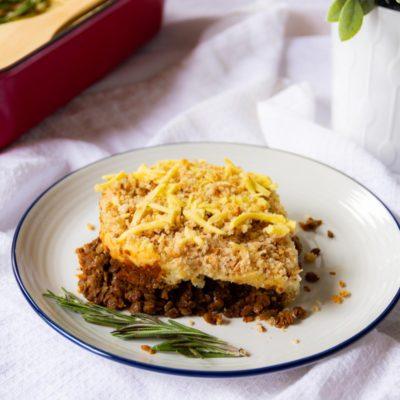 Save
Print
Prep time 10 mins Cook time 1 hour Total time 1 hour 10 mins   This cosy and comforting vegan Cumberland pie made with lentils is rich, filling and just the thing for a hearty dinner. Author:
The Tofu Diaries
Recipe type:
Main
Cuisine:
British
Serves:
6-8
Ingredients
2 tbsp olive oil
1 onion, thinly sliced
2 carrots, finely chopped
250g brown lentils, rinsed
1 tbsp tomato puree
500ml vegetable stock
1 tsp gravy salt
2 bay leaves
Black pepper, to taste
750g white potatoes, peeled and roughly cut
1 tbsp vegan butter/margarine
1-2 tbsp plant milk
Salt/pepper, to taste
1 slice brown bread
Handful grated vegan cheese (optional)
Method
Preheat the oven to 180C / 350F / gas mark 4.
Heat oil in a large saucepan over a medium-high heat. Once hot, add the onions. Cook for a few minutes, stirring occasionally, until translucent. Add the carrots and cook for a further five minutes.
Add the lentils to the pan and cook for a few minutes, stirring regularly.
Add the tomato puree, vegetable stock, gravy salt, bay leaves and black pepper. Stir well, lower the heat and simmer for around 20-25 minutes or until the lentils have softened. Stir occasionally and add extra water if it begins to stick to the bottom of the pan.
In the meantime, boil a saucepan of water to the boil and add the potatoes. Cook for around 15 minutes or until fully softened. Drain, add the butter, milk and seasoning then mash.
Pop the slice of bread into a food processor and process into breadcrumbs.
Remove the bay leaves from the lentils, scoop the lentil mix into a large ovenproof dish, and evenly spread the mashed potato over the top. Sprinkle the breadcrumbs over the top and add the vegan cheese (if using). Bake in the oven for around 20 minutes until the breadcrumbs are golden. For an extra crispy top, cook under the grill for the last few minutes.
Serve!
3.5.3251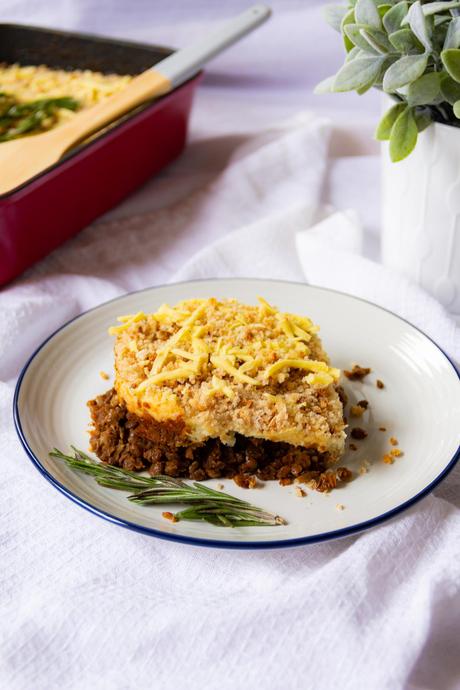 Don't forget to tag me @thetofudiariesblog in your remakes over on Instagram!
Pin this vegan Cumberland pie recipe for later:

Thank you so much to Compton's Gravy Salt for sponsoring this post and helping to keep The Tofu Diaries up and running! All thoughts, recipes and photos my own. Please see my disclaimer for more details.