This weekend was jammed pack with fun church activities, including an Easter Egg Hunt on Saturday and a wedding shower on Sunday.
When there are church events, inevitably there's also always a food sign up.Since I'm anti-prepackaged food, I knew I would need to think of something creative or I would be spending Friday and Saturday night getting cozy with my 1950s kitchen oven.
I had been thinking about making cupcakes for the wedding shower for awhile.The groom had tasted one of my hazelnut cupcakes and insisted that I bring some cupcakes to their shower.
At first, I thought I would just make two kinds of cupcakes—at least that would save me from washing a bunch of different baking pans.Then it suddenly dawned on me.Why not make the same cupcake and decorate them differently for each event.Yay, multitasking.
So today, I'm just going to share the recipe for the cupcakes and icing.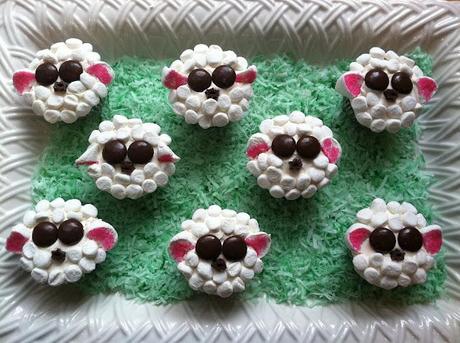 Tomorrow, I'll show you how to decorate the cupcakes like the lambs you see above.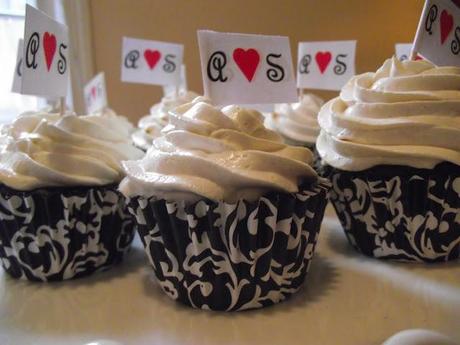 Then Monday, I'll show you how to decorate the cupcakes for a wedding shower.
I actually ended up creating a vegan cupcake recipe by accident.I was trying to make it healthier and it wound up not having any animal products.
The icing, on other hand, is decidedly not vegan.Don't know if I can stretch the church comfort boundaries, or my own for that matter, that far.
I didn't tell anyone that these cupcakes were semi-vegan and people definitely loved them.Sometimes people like healthy things without even knowing it.
Hope you enjoy these deliciously decadent but healthier chocolate cupcakes.
Vegan Chocolate Cupcakes with Cool Whip Cream Cheese Frosting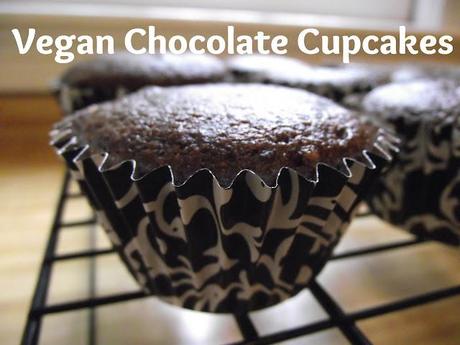 Ingredients:
Cupcakes:
1 1/2 cups white whole wheat flour

1 cup raw sugar

1/2 cup vegan chocolate chips

1 teaspoon baking soda

1 teaspoon salt

1/3 cup cocoa

1/2 cup organic unsweetened applesauce

1/2 cup light coconut milk

1/2 cup almond milk

1 teaspoon vanilla

1 tablespoon vinegar
Icing:
8 ounces light cream cheese

8 ounces light Cool Whip

2teaspoons vanilla
Method:
Preheat oven to 350 degrees.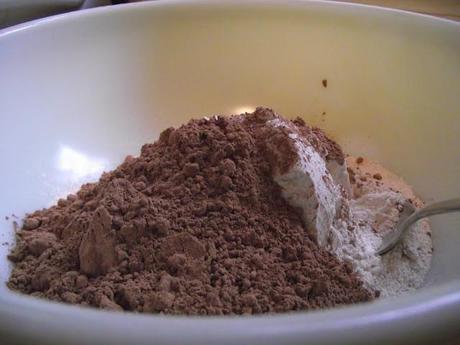 In a large bowl, add flour, baking soda, salt, and cocoa.Mix together.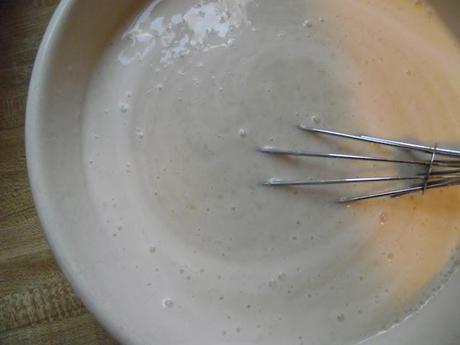 In a smaller bowl, add sugar, applesauce, coconut milk, almond milk, vanilla, and vinegar.Mix until the sugar has dissolved into the liquid.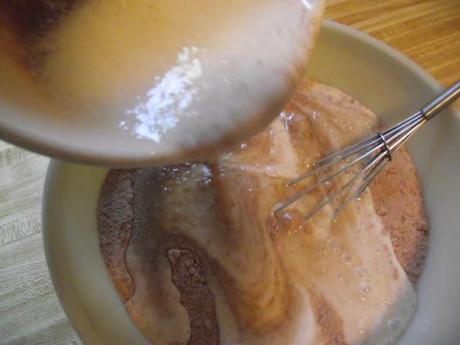 Add your liquid mixture to the large bowl with dry ingredients.Mix until combine, being careful not to over mix or the mixture will become tough.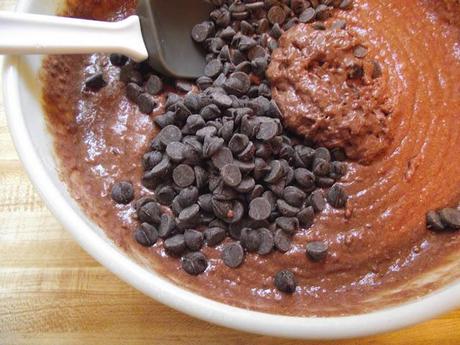 Fold chocolate chips into mixture.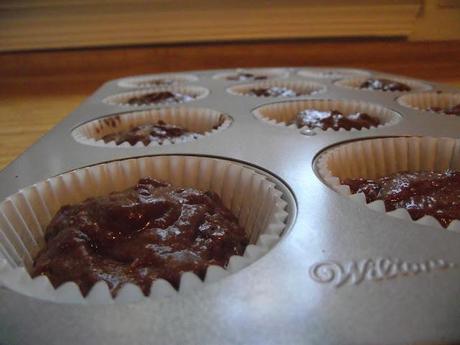 Prepare your muffin tin with cupcake liners.Place a little less than 1/4 cup of mixture in each cupcake liner.
Bake for 20 minutes.
While cupcakes are baking, you can mix together your easy peasy Cool Whip cream cheese icing.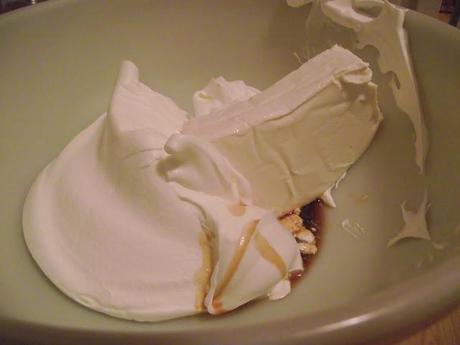 Add cream cheese, Cool Whip, and vanilla to large bowl.Mix together on medium for 4 minutes or until the mixture is smooth.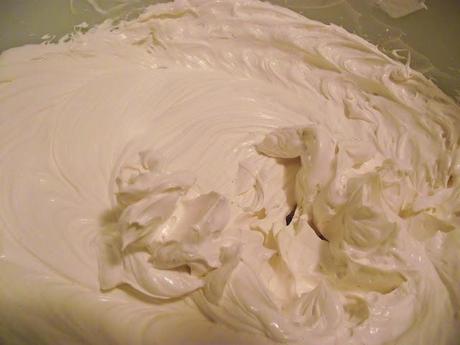 And that's it.Much easier than adding nine hundred cups of confectioner sugar.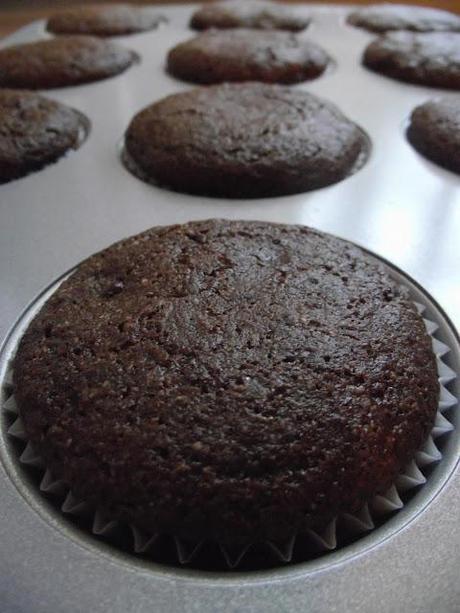 When your cupcakes have finished baking, remove them from the oven and place the muffin tin on a cooling rack for 10 minutes.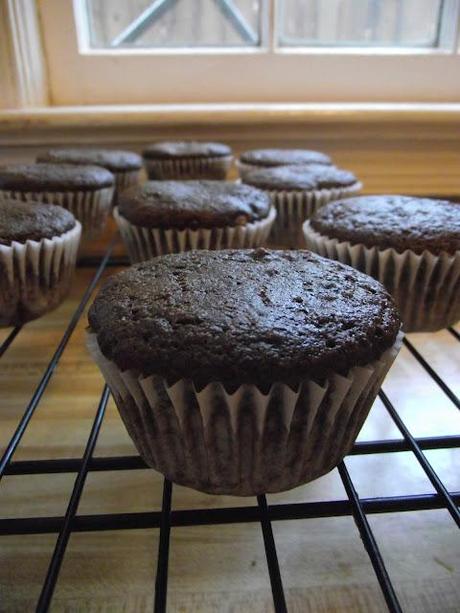 Then remove the cupcakes from muffin tin and allow them to cool completely on cooling rack.
Now your cupcakes are ready to decorate.
Make sure to stay tuned tomorrow to see how to turn your cupcakes into lambs.