Some goodies if you're in the mood for shopping today!
First, Vegan Cuts has just launched their Vegan Holiday Shopping Guide.  You can find a variety of gift suggestions, recipes for a vegan holiday feast, and gift picks from bloggers.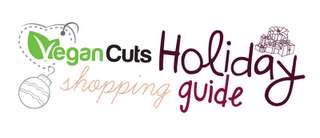 Second, VeganEssentials is offering some deals today and through the weekend.  Their Black Friday deal is 15% off any order.  Subscribe to their e-mail list to get this deal and the code for ordering (and they offer deals other times, so getting the newsletter is handy).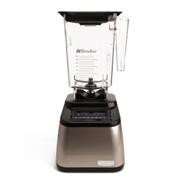 Finally, and perhaps most exciting pour moi... Blendtec has introduced their new TotalBlender DesignerSeries, and it is available for preorder starting today (ok, more of a new product rather than a 'deal', but still fun!  Watch the video in the link and you'll also see their WildSide jar.  I have this jar and LOVE it.  Works fabulous for large batches of smoothies, and for pulverizing frozen fruit like berries, bananas, and mangoes.  I think I may get the new Twister Jar too.  It is designed for blending the thickest mixtures in 90 seconds or less (think nut butters, hummus, baby food, dressings, dips).  Blendtec states that nut butter in their standard kar takes 4-5 minutes whereas the Twister Jar is only 35-45 seconds.  LTEV has quite a few raw dips and dressing recipes, so I'd like to give them a whirl in the Twister.
As for that new DesignerSeries blender, all I can say is purrrrrrr.  Santa Baby?