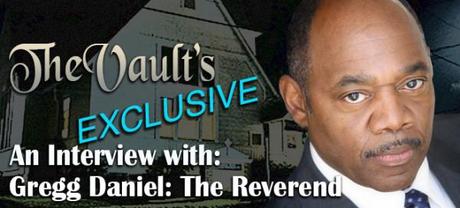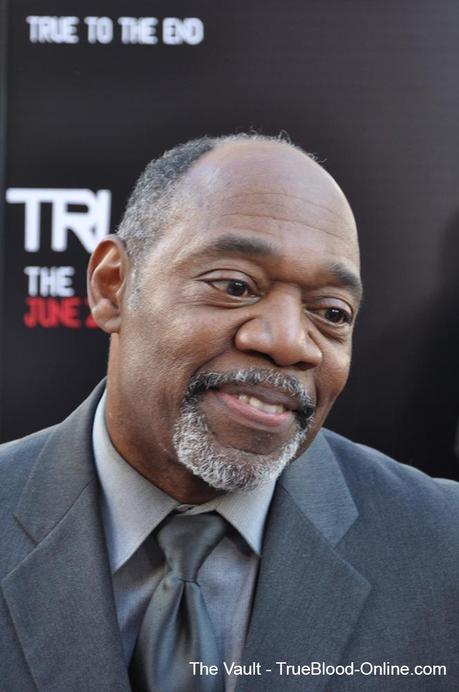 Recently, I had the opportunity to ask a few questions of the man who plays True Blood's Reverend, the actor Gregg Daniel.
I met Gregg at True Blood's Season 7 Premiere's Red Carpet and I found him to be very personable and easy to talk to, just like you'd expect from a Reverend and a true professional. Gregg has lots of acting experience, comes from a religious background and, before he got his role on True Blood, had already worked with his co-star and wife on the series, Adina Porter, (Lettie Mae).
 
AUDITION VIDEO:
Before you read the interview, why not watch this exclusive glimpse of Gregg Daniel's audition for True Blood which is the video he sent in and won him the part. Through this rare audition tape, fans around the world can see how this extraordinary actor landed this remarkable role.
 
THE INTERVIEW
In the interview below we learn about Gregg's acting history, his audition for True Blood, working with the cast and Adina Porter and, finally what's next for him now that filming has ended.
Tell us a bit about your acting background and history?
I was born & raised in New York City (Brooklyn to be specific) which is where I received my initial training. I attended NYU's School of the Arts and loved every challenging, sometimes frustrating minute of it (after all, I was young & wanted to be a great actor quick). At the time, the School of the Arts was located in the East Village, a pretty wild, exciting and amazingly creative place to be. We were only a walk away from some significant theatre companies. The New York Shakespeare Festival with legendary Producer, Joe Papp was only a few blocks away as well as a number of "cutting edge" theatre companies including La Mama, The Wooster Group, the Ontological-Hysterical, Mabou Mines, etc. The area was a tremendous breeding ground for young talented actors, directors, writers, etc. You could not ask for a better place to be as a young artist.
What made you decide to be an actor?
I think it was love of language which initially led me to acting. We had a volume of Shakespeare's plays around our house. At a very young age, I was curious about the book's contents which led me to pick it up and begin to look through the pages. I certainly couldn't understand everything on the page but there was a kind of magic that happened when I spoke the words. Later on, when I heard a trained speaker perform classical text, I was enthralled. There was beauty, grace and power behind those lines. So it was the words of Shakespeare who led me in to performing, not a bad start if you ask me.
What was your audition for True Blood like? What do you think you did that got you the part of the Reverend?
I was on the East Coast performing in a play when my agents contacted me about auditioning for the role. I was sent several scenes & asked to put myself on tape and send it into the Producers. I was familiar with the show, as an actress I had worked with in theatre many years before was working on True Blood. The actress was Adina Porter whom I felt was doing exceptional work as the character Lettie Mae. Little did I know I was auditioning to be her character's "romantic interest" and would later marry her on the show. I was pretty sure I wouldn't get the role as Producers seeing an actor on tape is just not the same as being in a room with him or her. About a week later, my agents called to say they were offering me the role.

I wanted to play the Reverend as very real and grounded. I was determined to avoid the stereotypical fire & brimstone Southern Black minister which is often what actors fall into when approaching the role of a Minister. I wanted a character that not only appealed to the emotions of his congregants but to their hearts and minds as well. So I kept the character grounded and simple. Reverend Daniels is an ordinary man having to minister to individuals under extraordinary circumstances.
Did you base your character on anybody you know and are you yourself religious?
I did grow up in a religious house, in fact my father was the caretaker of our church. I literally spent all day Sunday and part of the week in the Church watching him maintain it, prepare for services and of course attending Sunday School and Church Services. I was often picked to read a passage from the Bible at the pulpit at Sunday Services. So, I was very comfortable being in front of a group of churchgoers "delivering the word."

Who have you worked with in True Blood that you have learned from the most?
Honestly, I've learned something from every single person on our set. From the various departments (Sound, Set, Lighting, Photography, Directing, etc) to working with each actor, I've taken some lessons away. Everyone on our set takes a tremendous amount of pride in what they do. It's humbling to see so many dedicated individuals bringing their "A" game to every script we shoot and to making you look good.
What has it been like working with Adina Porter?
As I mentioned earlier, I had a pre existing relationship with Adina from our days of doing theatre in NYC together. So there was a familiarity there already. However, the level of trust we've developed in working with one another has made my job unpredictable.

I know I can be absolutely spontaneous working in a scene with Adina and not only will she take in what I'm doing but she'll come back with something which makes my initial impulse even better. She "listens" like no other actor I've ever worked with before and is totally fearless in putting it out there for the camera.
What is there about you that you would like the fans to know?
I'd like our fans to know as a result of their enthusiasm and fierce loyalty to the show, it pushes me to work even harder on any scene I'm in. They deserve the best as they've made the show so popular.
What's next once True Blood ends for you?
It's a coincidence when I began this interview talking about Shakespeare as a source of inspiration for me. Just before we wrapped True Blood for the season, I began rehearsing a production of Shakespeare's ROMEO & JULIET which I'm currently performing in as Lord Montague. We're working outside in the beautiful Japanese Gardens on the grounds of the Veterans Administration building in Brentwood, CA. It's a blast to be performing nightly under the stars to an entirely new audience. Right after that production closes, I'll be directing a production of a controversial 60's play for the celebrated Anteaus Theatre Company in North Hollywood. The play involves a 10 year loving relationship between a "Negro" woman and a Caucasian man in 1918 when such liasions were illegal. Of course by then, I hope to be cast in a television show which will be as much fun to work on as True Blood.
Twitter
Facebook
Latest Posts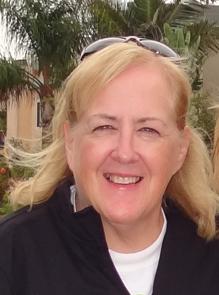 Co-Owner
at
The Vault - TrueBlood-online.com and AllStephenmoyer.com
Lynnpd has an avid interest in the entertainment industry from classic movies to all things True Blood. With a background in art, she enjoys creating in Photoshop, running web sites and finds the internet an exciting place to be. Lynn lives in the LA area and attends as many Hollywood related events as she can. She has covered events for the both websites in the LA area; read all about it at http://lynnpdexclusives.com.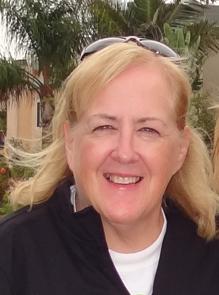 Follow @lynnpd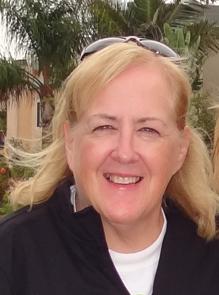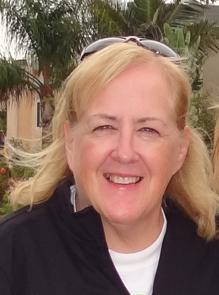 Latest posts by Lynnpd
(see all)
Stephen Moyer to appear on Conan O'Brian July 23

- July 17, 2014

Vault Exclusive Interview with Gregg Daniel

- July 17, 2014

Chris Bauer LIVE TWITTER CHAT Q&A on July 22

- July 17, 2014

Get Fangtasia Favorites for 20% off at HBO Shop

- July 17, 2014

MUSIC FOR TRUE BLOOD SEASON 7, EPISODE 4 – "Death Is Not The End"

- July 17, 2014