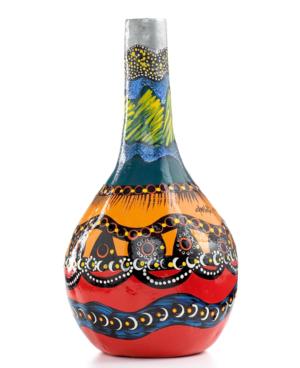 Macy's Heart of Haiti Collection has a unique set of handcrafted vases from Haiti, including the Heart of Haiti Charlotte 1 Vase pictured here.
If you bought your Bieber fever flowers (and if you didn't, what are you waiting for??

), this vase makes a great alternative to the glass vase that 1-800-Flowers gives you, and helps a great cause to boot!