I've been using Vasanti cosmetics for quite a few years now – I love that their hypoallergenic product does not make me react and that their colours match me perfectly, no matter what time of year it is.
The products I've been using for years are the V6 and V8 colours in the Face Base Powder Foundation and the Liquid Cover Up Oil-Free Foundation & Concealer.  I adore them.  They go on so smoothly and match my skin color exactly down to the yellow undertones that my mother graciously donated to my life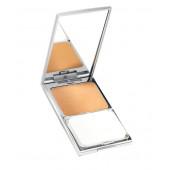 They also come in convenient packaging that is easy to transport, modern and which look good no matter where you take it (even if you are *gasp* powdering your nose at a dinner table or putting on your face on the subway).
So when Vasanti offered me products to review I was over the moon.
OVER.
THE.
MOON.
I got to pick three products to review, and with Farah's help, I picked three amazing products.  And I'm so glad I had Farah at my disposal because she knows her products and was spectacular at choosing colours and products for me, even though, at the time she had not even met/seen me!  She blogs at her personal site, Faces by Farah and is the founder of The Toronto Beauty Bloggers Network.  Also, if you tweet Vasanti, she's the one you'll be chatting with.  Extremely knowledgeable and an amazing lady – and one you should definitely say hello to.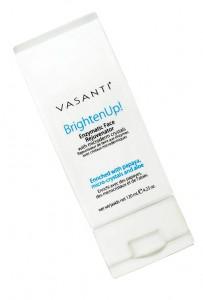 The first was the Vasanti Brighten Up! Enzymatic Face Rejuvenator which I had wanted to try but was scared because of my recent allergies to every facial product I've been using for the last 3 months.  I've now been using it for 2 months – it has not reacted with me, and has made my skin so much smoother it's amazing.  The Canadian weather is not nice to me and I've had flaky, dry skin recently and it makes me break out.  I therefore need something to help me exfoliate.  I am also a picker (shhhh) – and I need help with whitening marks.  This amazing product does both – the Enzymatic face rejuvenator includes microderm crystals and is enriched with papaya and aloe.  I love the smell and you only need to use very little so it lasts a really long time – I'm loving this – and will definitely be buying it in the future.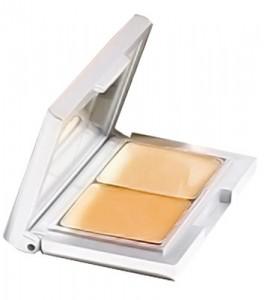 The second was the O2 Wonders of the World Under Eye & Blemish Concealer.  Now this I tested quite by accident before I was ready to – and I am glad that this happened.  At the ShesConnected conference, I left my stuff in a fellow blogger's room and left ALL MY MAKEUP there.  So when I woke up for the second day, I was scrambling to find something to use.  I used this concealer to hide the bags from the night before (ShoesConnected party woo hoo!) and for my marks (as mentioned above).  And no one seemed to notice – not even Farah who I met that day!  Then again they could have been being polite.  However, this product was lightweight and non-greasy and I really liked the consistency of it and how easy it was to use.  I also think these products are perfect for shading, highlighting and contouring if you know how to do that!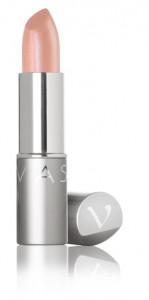 The third was the Luxembourg Ultra Luxe lipstick because I wanted to try a nude lip.  I tried this the other night when I had a girls' night with two other bloggers downtown and I loved how it looked.  I am not usually a lipstick person because I find they dry out my lips, but this one really didnt.  I just have to get used to doing my eyes more heavily because I did my eyes like I normally do (eye liner and a little mascara) and I think I probably looked a little plain.  I need to get some awesome eye colours to use with this lipstick.  I will definitely try again to perfect the look for Christmas parties….or maybe for another blogger meet up or two?  Come on girls, you know you waaaanna

So in the end I still love Vasanti cosmetics, over and over and they continue to impress me with their products, both new and old!  I actually have another Vasanti crush I want to try – it's their new Mediterranean Fall Collection – the Greece Ultra Luxe Lipstick with Peptide Technology, the Aegean Sea Vitamin E Infused Lipshine (for a little *oomph) and the Mount Olympus Silky Eyeshadow Duo.  I think the hubs will like it when next I see him….maybe a little too much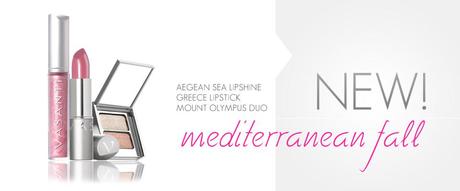 Go check them out – Vasanti cosmetics are available on their website (yay I can get them to ship to me when I move to England!) and at specific pharmacies ( I get presently get mine at the Shoppers' Drug Mart at Fairview Mall).
I promise you won't regret it!